I have a little ritual that I like to do every few days (sometimes every day!). I get home from work, make myself something to eat, and then sit down in front of my laptop to look through the latest posts from my favourite nail bloggers. One of the bloggers I admire the most is Sammy from The Nailasaurus. I'm constantly amazed by her creativity and skill. I've taken inspiration from her
Disco Nails
to create today's manicure.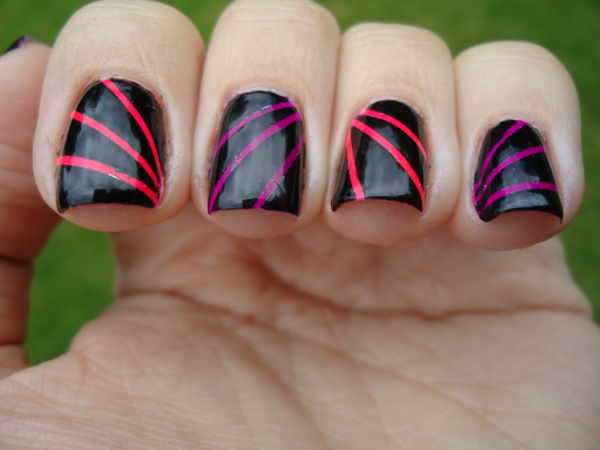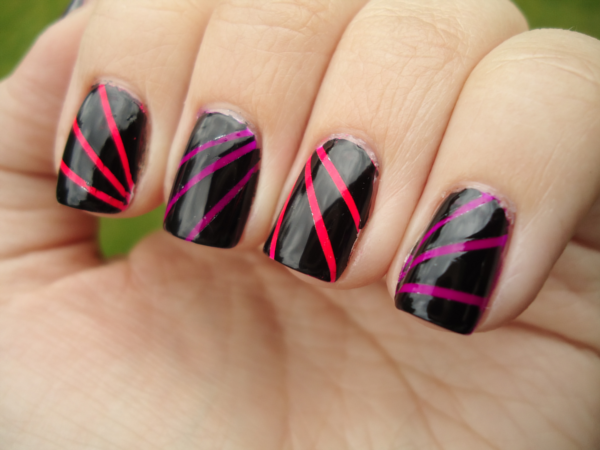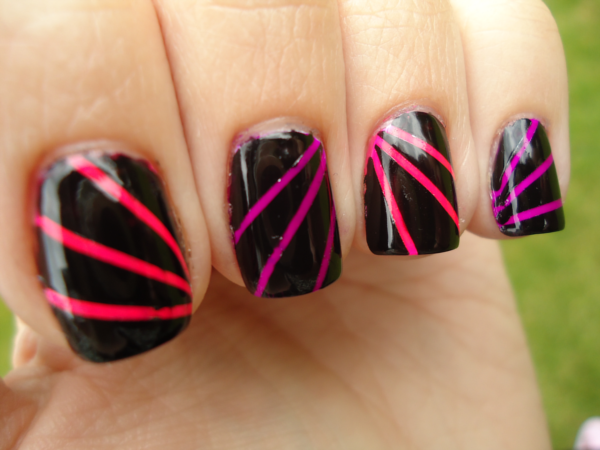 I started this manicure by painting my nails white (in hindsight I wish I'd skipped this step as you can see it peeking out a bit!). I then did two coats of Nina Ultra Pro Punki Pink and Punki Purple - both neons - on alternate fingers, before placing striping tape on my nails and painting over with Nails Inc Black Taxi.
Unsurprisingly, it didn't turn out quite as flawless as Sammy's, but I'm still pretty happy with it. It's got a kind of retro eighties vibe to it. At least if I ever go to an eighties-themed party, I've got my manicure sorted!
Aaaand just because, here is one of my favourite eighties (read: cheesy) songs ever: