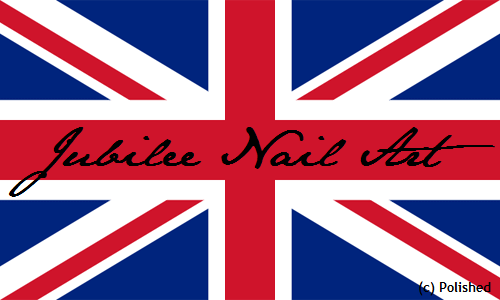 Hellooo. Today is the second day of my nail art series inspired by the Jubilee. Did you know that this is only the second time in history that a British monarch has had a Diamond Jubilee? The other is Queen Victoria. And the longest reigning monarch ever was Sobhuza II of Swaziland who reigned for 82 years, 254 days! (Can you tell I've been Googling my little heart out...?)
Anyway, back to nail polish. Today's design is actually my favourite of the three. I'll show you the photos first: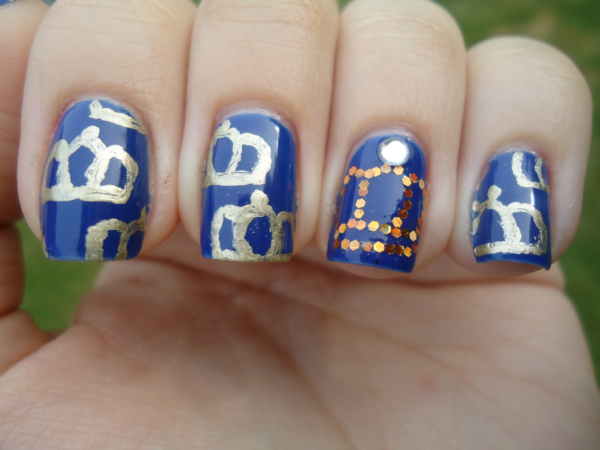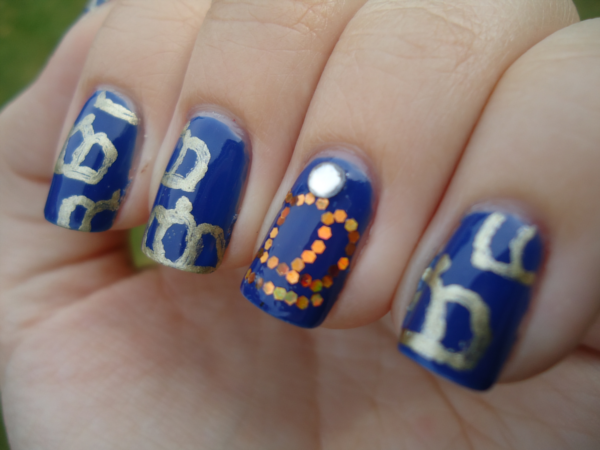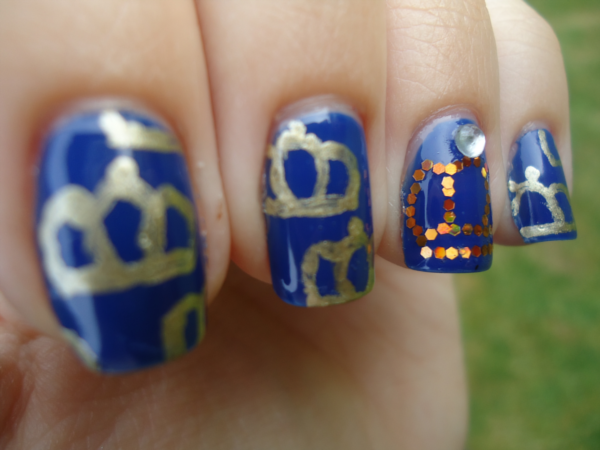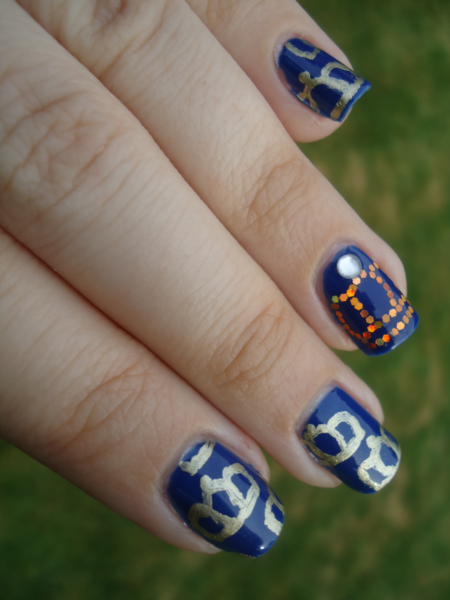 I used OPI Dating a Royal as the base - with a name like that, how could I not?! The design on my index, middle and little fingers is a crown, which I drew on with a small nail art brush using Barry M Gold Foil. I wanted the crowns to be a kind of repeating design, which is why there are some partial ones. My ring finger has an accent nail of a larger crown comprised of individual pieces of glitter that I placed on using a cocktail stick - yes, it was as much of a faff as it sounds! I wanted to use gold but I didn't have any to hand, so it's actually orange glitter. (Shhh, don't tell anyone!) I used a rhinestone as the diamond at the top.
The Jubilee baking went really well at work today. Between the two of us, my coworker and I made bread, jam tarts, fairy cakes, cheese straws, chocolate biscuits, fruit scones and summer pudding. I've never baked for a whole day before, so it was tiring but really enjoyable! I think the public really liked being able to come into our historic kitchens and actually see/taste food being cooked in them. Tomorrow I do it all over again!