I have bit of a different post for you today. I have a lot of photos I haven't posted of manicures I did late last/earlier this year before I became more serious with my nail blogging. I'm actually cringeing a little at the thought of posting these because they're so amateurish. I know my manicures aren't as good as many other nail bloggers', but they're a helluva lot better than they were even just six months ago. (I'm really recommending this to you, aren't I?!) But I'm going to show these anyway, because if nothing else it shows how much I've improved! There are some swatches and some attempts at nail art. I stress the word 'attempt'.
Nails Inc Black Taxi with OPI Rainbow Connection on the ring finger. A weird combination. Also, a bizarre hand position. It reminds me of that moment in Toy Story when Buzz Lightyear asks the little alien toys who's in charge: "The claaaaw."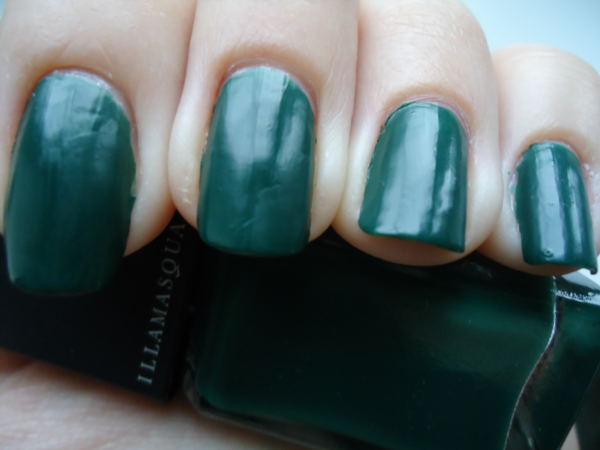 Illamasqua Kink. It's one of those rubber-finish polishes. Terrible photo, but I really like the polish. Also, my index fingernail appears to be freakily long in comparison to the others here.
OPI Warm & Fozzie. Love this polish. Barry M Copper, a new release, is supposedly very similar to this if anyone is looking for a cheaper alternative.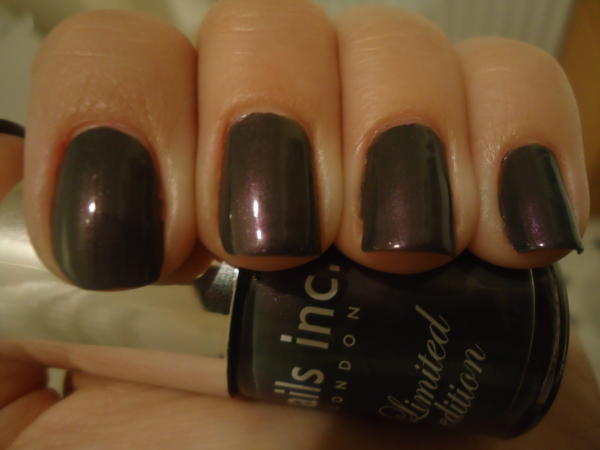 Nails Inc Old Bond Street. It's a dark grey with a pink/purple shimmer. It's completely gorgeous and I should really re-swatch it so you can see it better.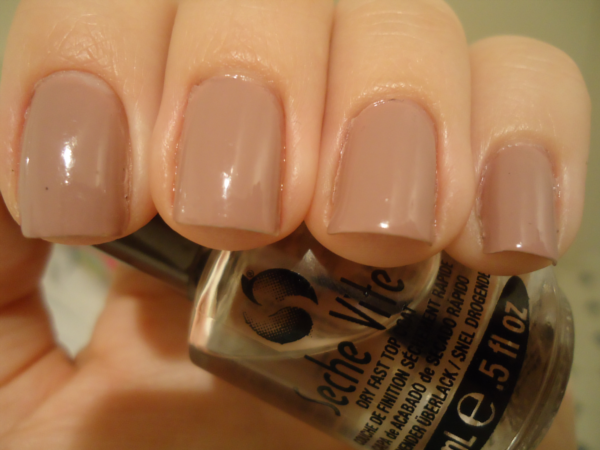 Essie Lady Like. It's hard to tell from the photo, but it's a greyish pink. It's very work-appropriate. I actually wore it to the interview for my internship a few months ago.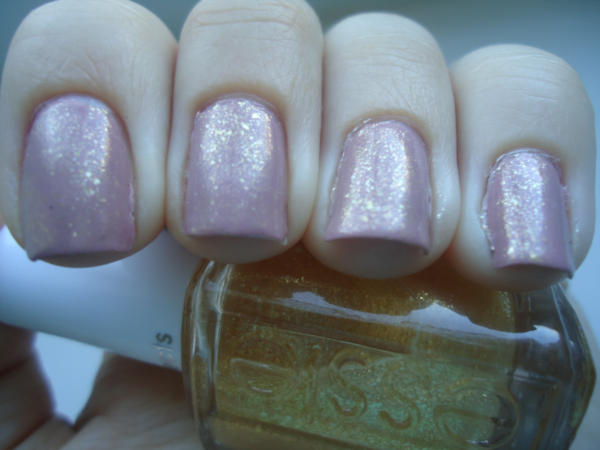 Essie Lady Like with Essie As Gold As It Gets. A random combination I tried out. Subtle, but I like it.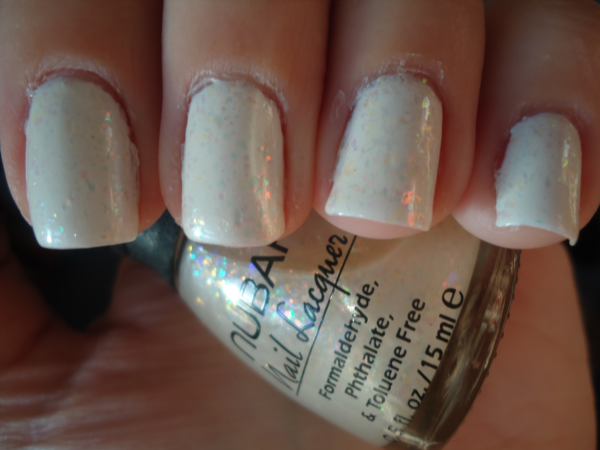 OPI Alpine Snow with Nubar Opulent Pearl. I wanted to see what Opulent Pearl, a flakie top coat, looked like over a white polish. Not much, apparently. I also seem to have decided that painting half my skin would be a good look.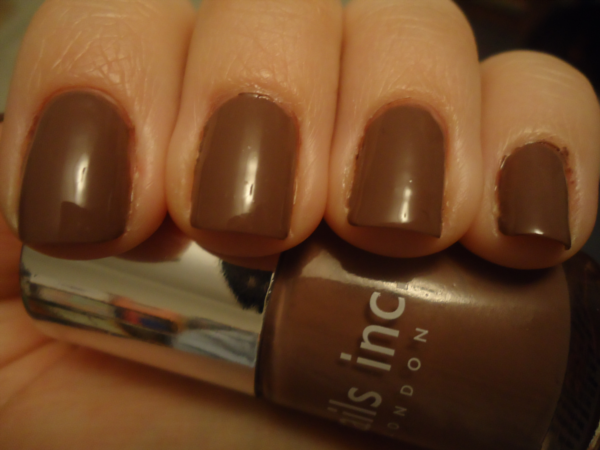 Nails Inc Jermyn Street. I think this was the first nude polish I ever bought, and it's still my favourite. Its formula is unbeatable.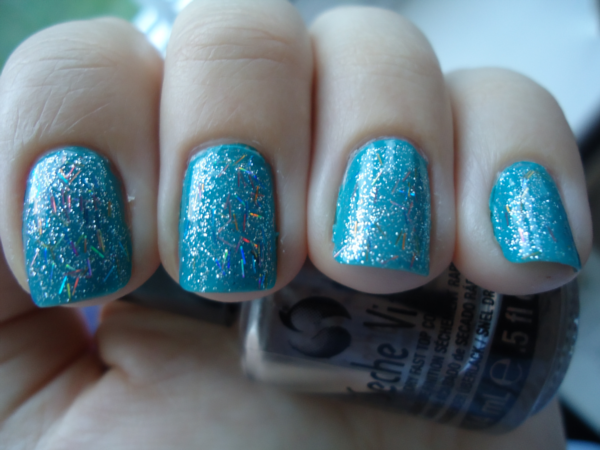 OPI Fly with OPI Save Me. Not a very original combination, but they go well together.
China Glaze For Audrey with Nubar White Polka Dots. LOBSTER HANDS!!! I used a Big Ruby nail tattoo on the ring finger.
a-england Galahad and a-england Tristam. I remember I was so chuffed with this manicure, but my Seche Vite was getting to the gloopy stage when I put it on and the whole thing just bubbled like a witches' cauldron! I was devastated.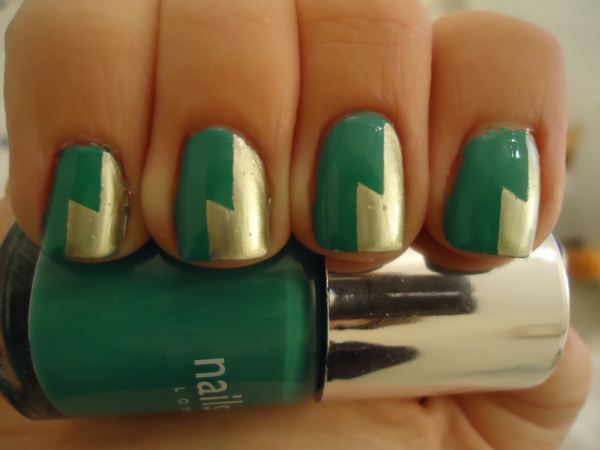 Nails Inc Seven Dials with Barry M Silver Foil. I quite like this manicure, but it's a terrible photo. Although the foil looks gold, I actually used a silver polish but the green underneath changed its colour!
So there you have it, my crappy swatches out there for all the world to see. Am I the only one who cringes when looking at early photos of one's manicures? Does anyone else feel they've come a long way since they started nail blogging - whether a few months or a few years ago?