Blue jeans are the most beautiful things since the gondola.
-Diana Vreeland
When I went to London a couple of weeks ago I picked up two very special polishes, and I'm showing you one of them today. I can't justify spending too much money on one nail polish so the high-end brands have always been denied to me, but I realised in London that I had almost £40 worth of points on my Boots card! (I'm really trying not to think about the amount of make-up/nail polish/whatever I must have bought that led to this sum...) So I popped into Boots to see if there was anything I fancied, and lo and behold, there was a Chanel stand.
So basically, what my rambling is leading to is that I bought Chanel Blue Boy from the Les Jeans collection! It's my first Chanel polish, and it's even more special because it was technically free. I ummed and ahhed over which one to get, but it probably comes as no surprise that I ended up with a blue. I chose Blue Boy because it's the medium shade of the three Les Jeans polishes, and probably the most wearable as it's neither too bright nor too dark; too summery nor too autumnal.
Anyway. Photos, yes?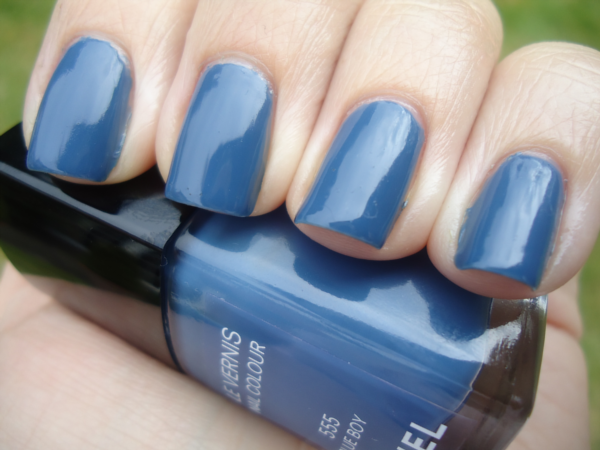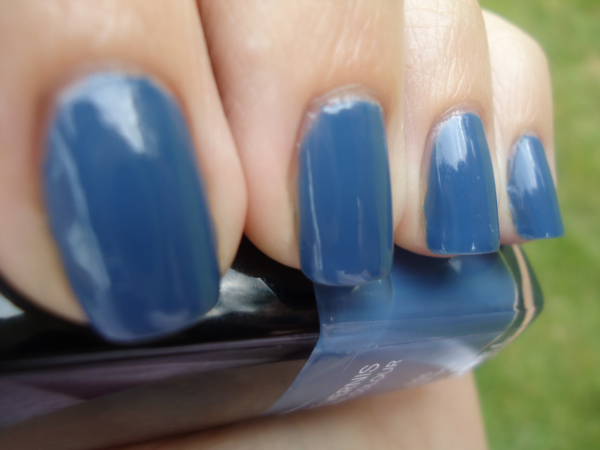 Gawd, I loooove this colour! But the formula was, erm, okay. Only okay. The polish was a good consistency and didn't pool at my cuticles, but it took a very...long...time...to...dry. I had to wait ages between each coat (I did two), which was a bit of a pain. It's not one to paint your nails with as you're heading out the door. Given how much the polish costs - £17.50!!! - I would have expected better.
Regardless of the fact I could have run a marathon in the time it took for Chanel Blue Boy to dry, I'm still really glad it's entered my collection. It's a lovely colour that works all year round. Tomorrow I'll be showing you the other high-end polish I got. :)
Do you have any high-end nail polishes? Can you justify spending so much more on a polish for the brand name alone when the formula might not make it worth the price?