It was so windy today that the historic house I work at couldn't open to the public in case any trees in the grounds came down and brained someone! I spent the day polishing brass instead (such a glamourous job!) and now I absolutely
reek
of chrome polish. Nice. It also completely destroyed my manicure, which happened to be Nubar Faded Jeans topped with an indie glitter.
You'll probably have heard of the Nubar Jeans collection, which was released last year and is a cheaper alternative to the Chanel Les Jeans collection. It consists of three blue polishes - considering my love of blue nail polishes, it is pretty much my dream collection! Faded Jeans is the lightest shade of the three. It's a pale blue with a very nice shimmer that shows itself best in the sun. The formula was good; I used two thickish coats.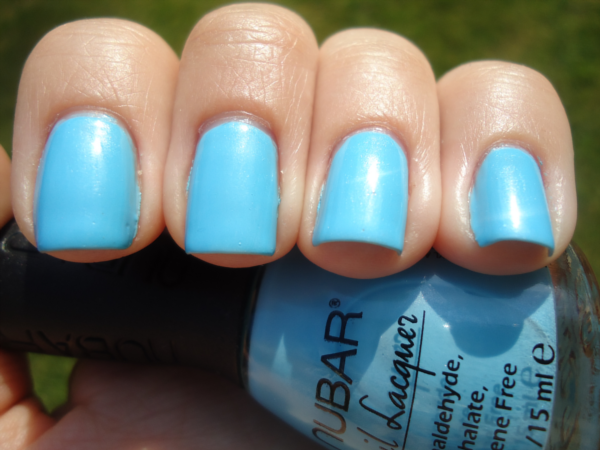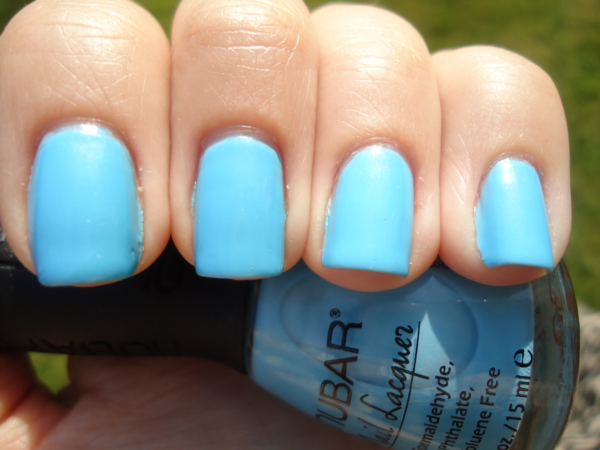 Isn't it pretty? I love that it's pale but somehow bright at the same time, if that makes sense! I decided to use a recent indie polish purchase, 365 Days of Color Old Time Movie, over the top. It's a black and white glitter polish, but instead of hex glitter or the like, they're shards. They mostly lie flat on the nail, but a couple stuck up so I just pulled them off with a pair of tweezers while the polish was still wet. I used one generous coat, plus a topcoat, for the photos below.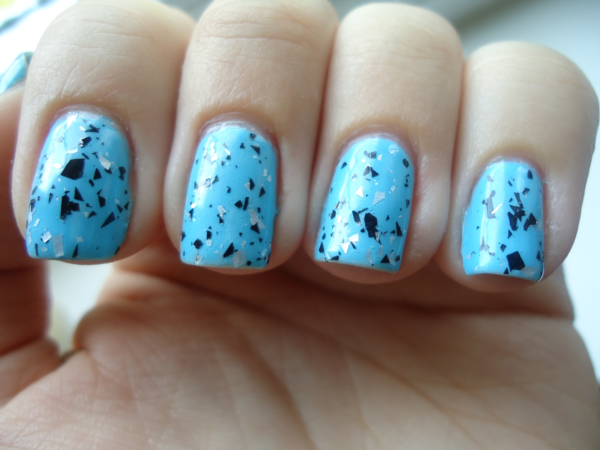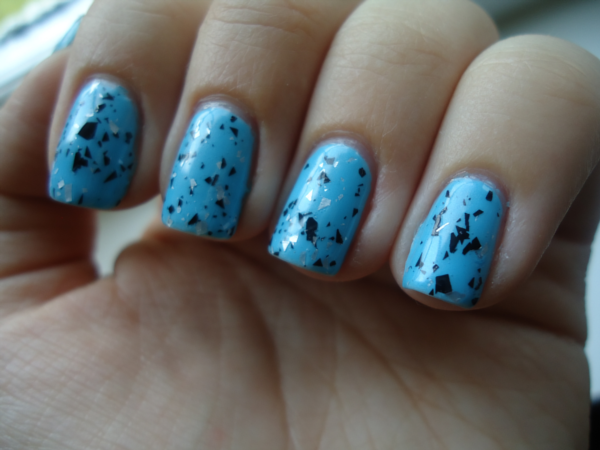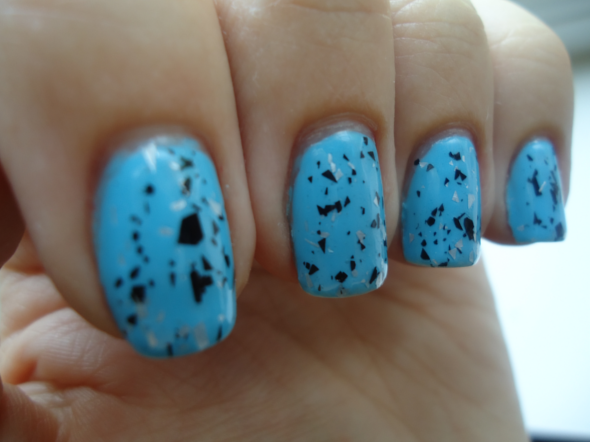 I really like this combination - it reminded me a bit of a speckled robin's egg. I was rather sad to see it destroyed by my brass-polishing frenzy!
If you want a better idea of what black and white glitter polishes are available, Sarah at Chalkboard Nails has a comprehensive guide to them here. Are you a fan of them?