Whew! The title of this post is a bit of a mouthful, but I'm afraid I used all of my imagination up on the manicure itself so it's stuck with a boring name. I'm really chuffed with today's manicure - it's my first attempt at freehand animal print and it came out so much better than I expected!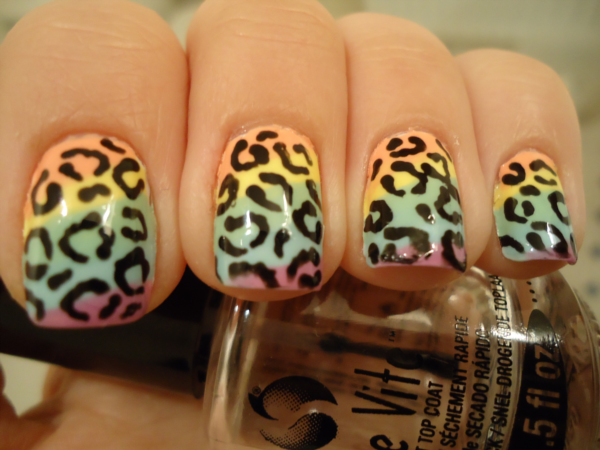 My plan was to do a rainbow manicure of some sort but jazz it up a bit. I took inspiration from this design, but as it's spring I decided to use pastel colours instead of neon. Short version? I began with a white base because pastels can be a bit sheer. I then painted on five different pastel colours in diagonal lines on my nails using the brush that came with each polish - I did this twice to build up opacity. Once it was dry, I used a black nail art pen to freehand broken O and C shapes. This was much easier than I expected as they actually look more authentic if they're not perfect, and the cheetah print has the added bonus of hiding any imperfections in the colour gradient background.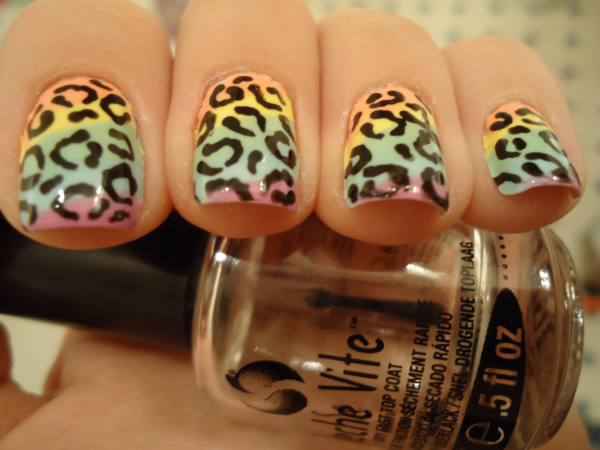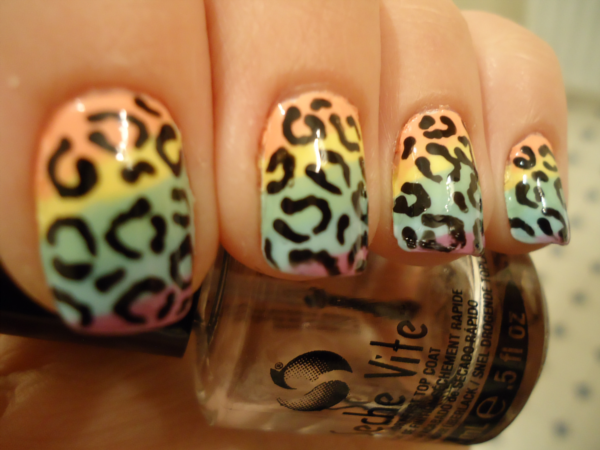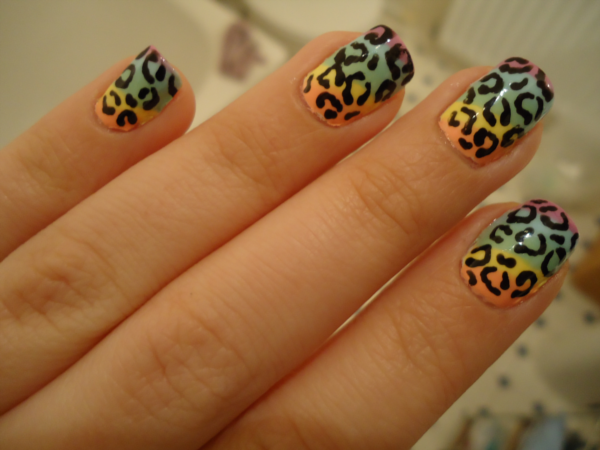 Products:
White base - OPI Alpine Snow
Peach - Barry M Peach Melba
Yellow - OPI Banana Bandanna
Green - Revlon Minted
Blue - Barry M Blue Moon
Lilac - Barry M Berry Ice Cream
Cheetah spots - Models Own Wah Nail Art Pen
It just goes to show how easy nail art can be. Even a couple of weeks ago I never dreamed I'd be able to create something as eye-catching as this, but it turned out to be dead easy! Not to worry you or anything, but I may have caught the animal print bug...and I'm pretty sure it's contagious.