Here is the final polish from the new Models Own Beetlejuice Collection, Indian Ocean. According to the press release it's an "iridescent blue with soft pink undertones", which is bang on the money. It's basically a pale blue with a pink shimmer running through it. As the name suggests, it reminds me of a tropical ocean with a pink sunset reflecting in the water.
Before I show you the photos I have a warning about this polish, dear readers: it was incredibly sheer. If you wear it I highly recommend you layer it over a complementary blue. I knew just from looking at the bottle that it was going to be sheer, but I decided to wear it on its own to better show you what it looks like au naturel. I was determined to see if I could get it opaque, but I gave up at five - yes, five! - coats. Anyway, onto the pictures: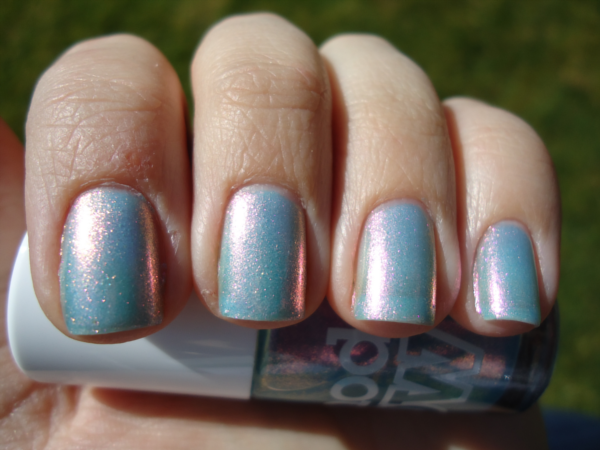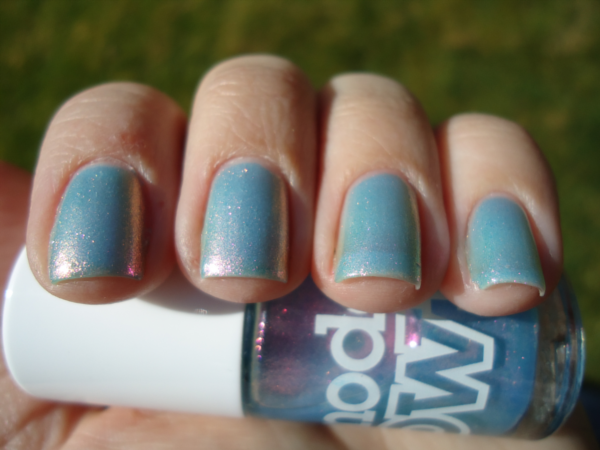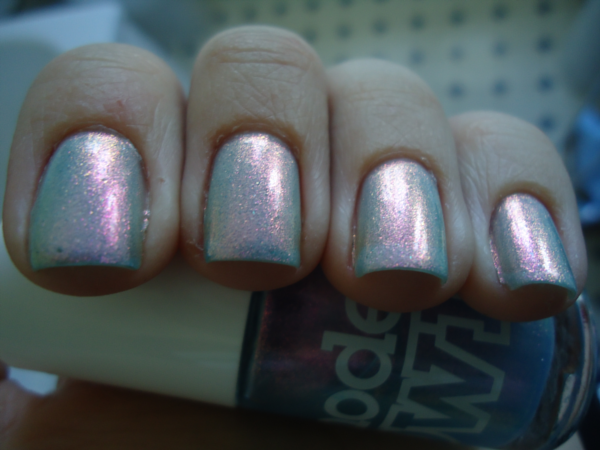 The final photo was taken indoors, and it really illustrates just how pink Indian Ocean looks in some lights. Despite how sheer this polish is, it's definitely my favourite of the collection. It has the strongest duochrome effect of the three, for one thing, and for another - well, you probably know by now how I feel about blue polishes!