In the previous three posts I've reviewed the new colours from the Models Own Beetlejuice Collection Spring/Summer 2012. I thought it might be helpful to put all three together in one post, so here they are again (this time with minimal commentary).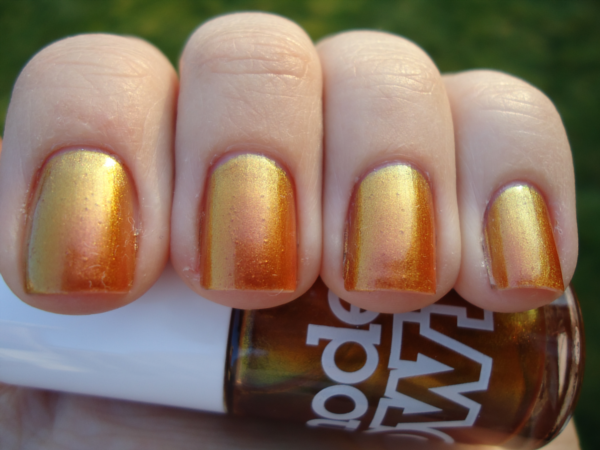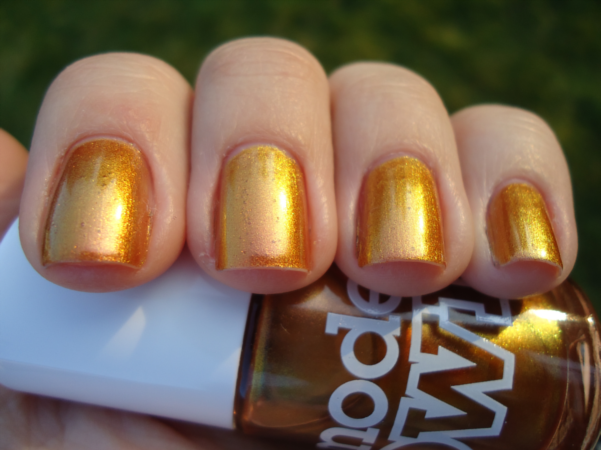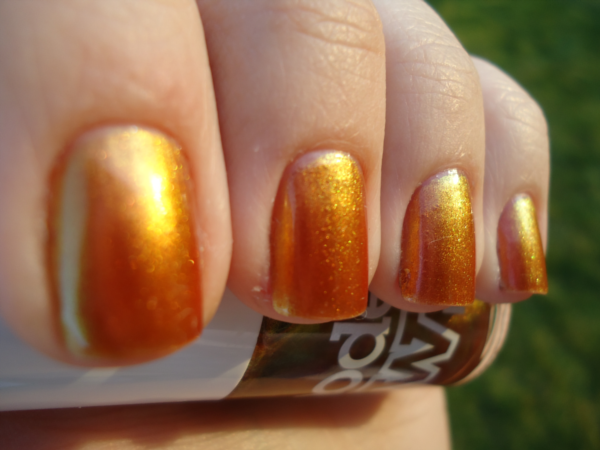 Copper Pot
A copper/bronze duochrome. Three coats. Not my cup of tea.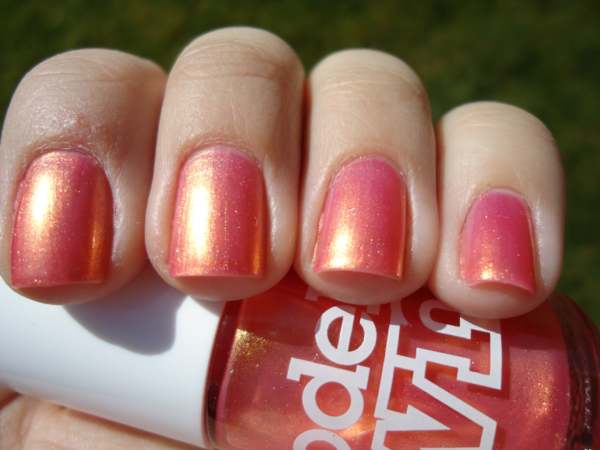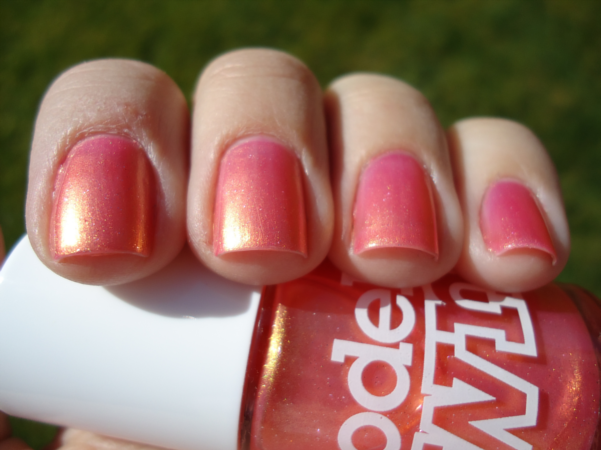 Tropical Sun
A pink/peach duochrome. Three coats. Me likey.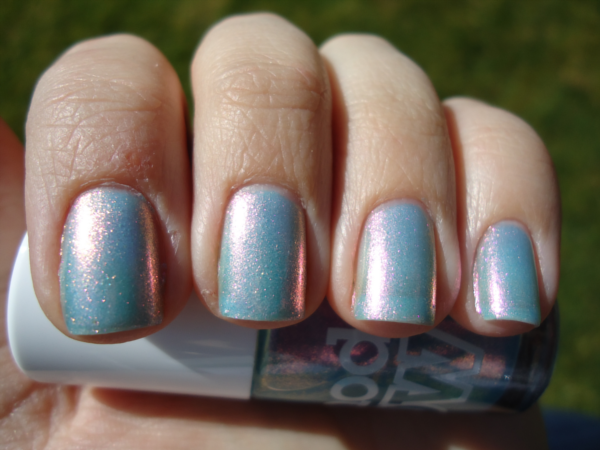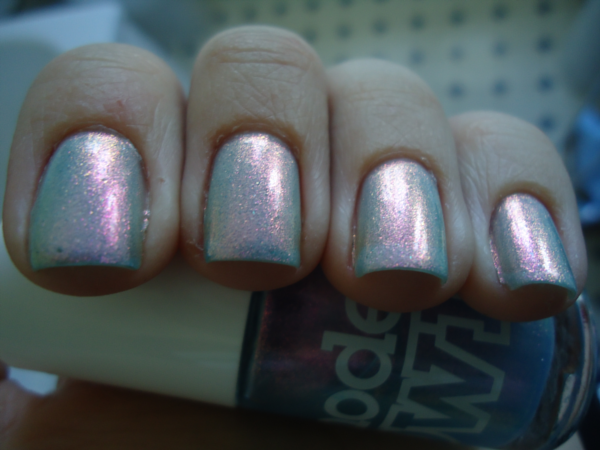 Indian Ocean
A blue/pink duochrome. Extremely sheer; this is five coats. My favourite of the three by far!
To be honest, I'm a bit underwhelmed by the new collection overall. The promo pictures looked incredible, but I should have known they wouldn't be reliable - we've been burned before. They're nice colours, just not quite as cool as the promo pics made them look. I don't think much of Copper Pot, especially as a duochrome, but I like Island Sun and I really like Indian Ocean. The formula is much improved on last autumn's collection, and for a fiver they're pretty good value for money. I'm not going to tell you to run to the shops and buy them immediately...more to go there at a leisurely stroll if you like the look of any of them.