It's a little silly doing a haul post for February halfway through March, but I simply forgot to do this sooner! I bought quite a few polishes in February and I thought you might like to see a few of them. A couple of them I've already shown on here as I am posting this a bit late. (Please excuse the quality of the photos. I know they're a bit rubbish. The lighting was awful when I took them.)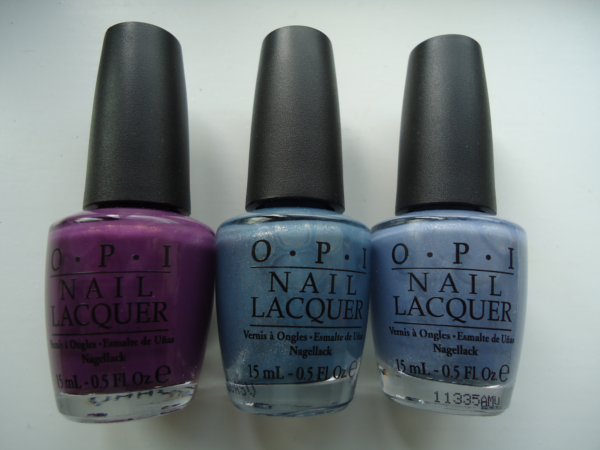 OPI Dutch 'Ya Just Love OPI?, I Have a Herring Problem & I Don't Give a Rotterdam!
I only bought three colours from the new OPI Holland collection. I want more, but I can't justify buying them so I only got the three I was desperate for. I'm actually wearing Dutch 'Ya Just Love OPI? at the moment, so you'll see it on here very soon.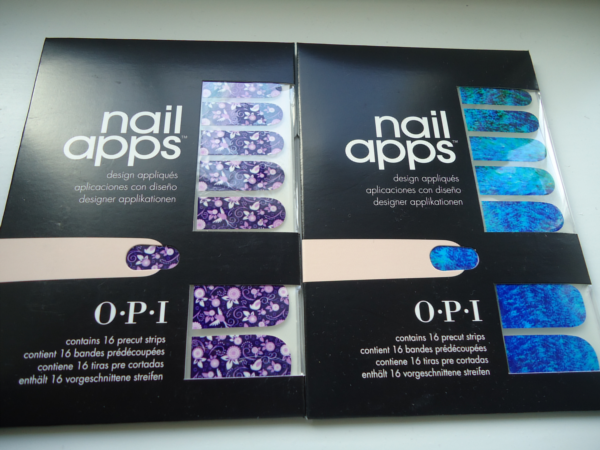 OPI Magic Garden & OPI Peacock Feathers nail apps
Nicole by OPI Kim-pletely in Love & Honey-Dew You Love Me?
Most places seem to be selling OPI nail apps for £13 or more, which is
insane
, but
Lena White
has them for £3.50 at the moment so I nabbed these two designs. I haven't actually used nail apps before so it will be interesting to try them out. The two Nicole by OPIs are also from Lena White. It was the blue shimmer in Kim-pletely in Love that made me fall for it...and Honey-Dew You Love ME? has blue glitter hearts, so it was a no-brainer!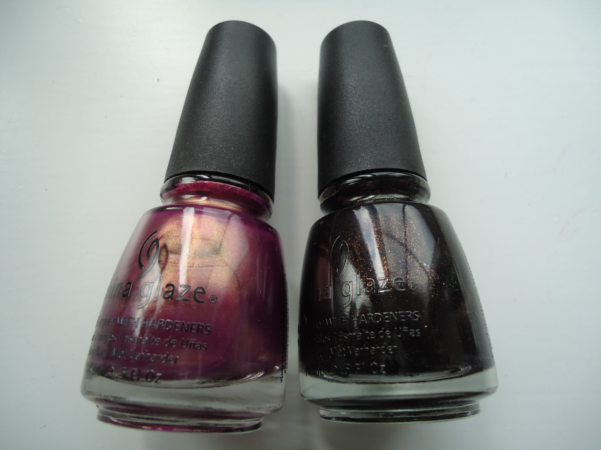 China Glaze Awakening & Midtown Magic
Sally's has a promotion on at the moment where, if you buy a China Glaze polish, you get one from the Metro collection free. I have a couple from this collection already but not Midtown Magic, so I'm happy to have filled that void.
W7 The Fab Four
I have no idea if these polishes have individual names as they're not listed on the packaging. I got them from TK Maxx for less than four quid. It's hard to see, but they're all kind of shimmery.
Color Club Back to Boho Autumn 2011: Boho Mojo, Nouveau Vintage, Voodoo You Do, Artsy Crafty, Blue-topia, Rebel Spirit & Top Coat
Color Club Alter Ego Spring 2011: Ulterior Motive, Secret Agent & Alter Ego
The Back to Boho collection was also from TK Maxx. It was reduced to £6 - that's less than £1 per polish!! The others I got on Amazon. I absolutely adore these colours.
Topshop Gypsy Night & AWOL
I've already shown you Gypsy Night
here
. AWOL is supposedly very similar in colour to
Nails Inc Baker Street
which you might have heard some buzz about.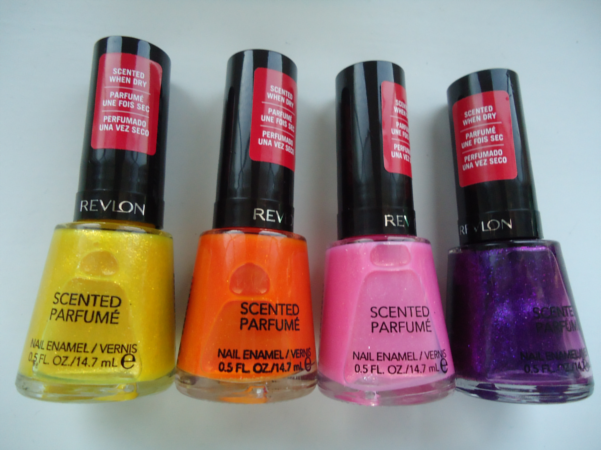 Revlon Secented: Pineapple Fizz, Orange Fizz, Grapefruit Fizz & Grape Fizz
I have already done swatches of
Grapefruit Fizz
and
Grape Fizz
, and they smell amazing. My mum bought me the other two a couple of weeks ago (thanks Mum!) and I can't wait to try them on.