Here is the second of the duochrome top coats I bought from Lilacquer. This one is called Lycanthrope.
From Wikipedia: A werewolf, also known as a lycanthrope, is a mythological or folkloric human with the ability to shapeshift into a wolf, either purposely or after being placed under a curse and/or lycanthropic affliction via a bite or scratch from a werewolf. This transformation is often associated with the appearance of the full moon.
Lilacquer Lycanthrope is a green/gold duochrome with the same shimmer as Selkie. It was a little thick but not unmanageably so. I painted my nails with two coats of Nails Inc Black Taxi (a black creme) first before doing two coats of Lycanthrope. It doesn't dry particularly shiny so I followed this with a top coat.
(I was wearing this on Sunday while having lunch with my parents when the sun suddenly came out. I grabbed my camera and literally legged it outside to get some decent photos of it!)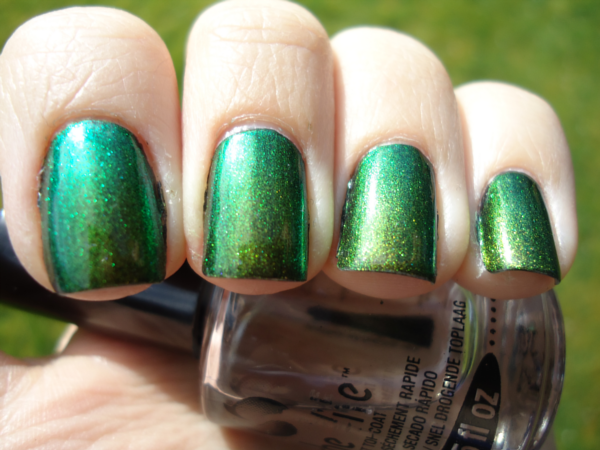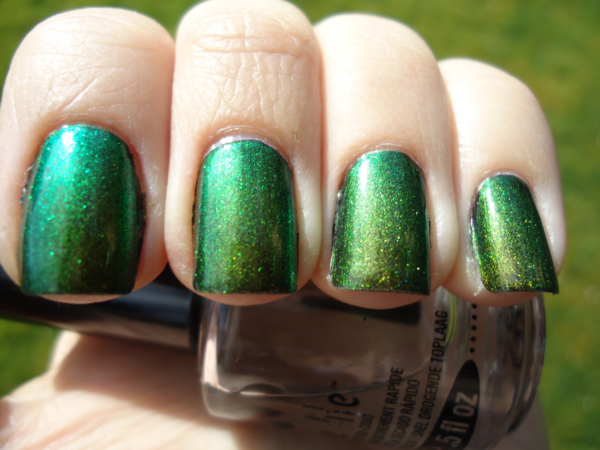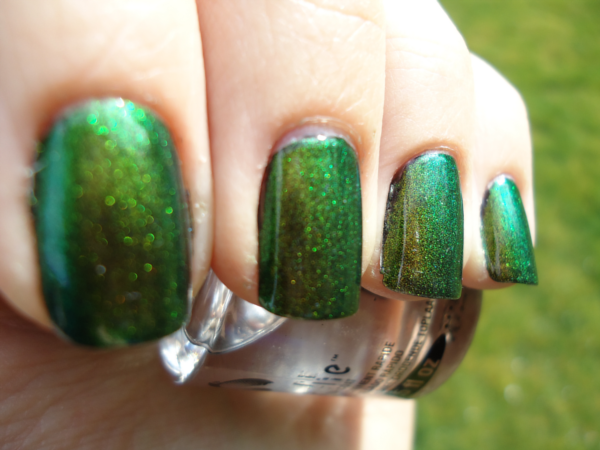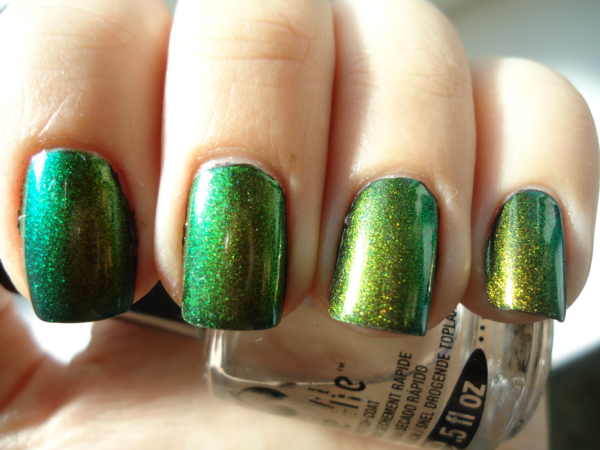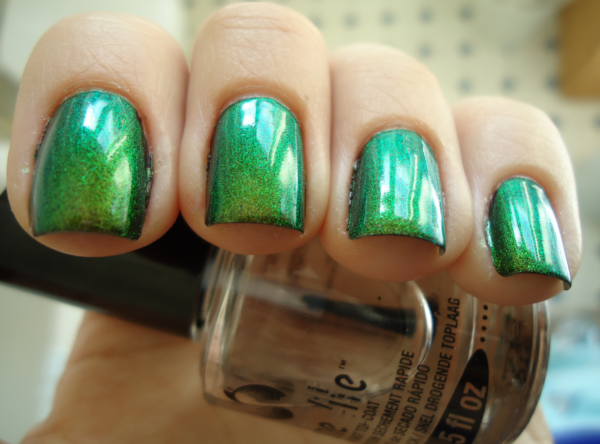 I always say I don't like green nail polishes, but I keep finding ones that make me change my mind! When I initially put this on I decided it wasn't my cup of tea, but it's definitely grown on me. The duochrome shift is subtler than Selkie, going from a blue-toned green to gold, and it's so darn sparkly! All the same, I do think I prefer Selkie.
Lilacquer Lycanthropy retails for $6 (about £3.80) for 5ml. It's not an Etsy shop; to order you email the creater directly and pay by PayPal. International shipping is available at a very reasonable price, and delivery is quite fast - it took 10 days to reach me in the UK from the States. I have one more Lilacquer polish to show you very soon!