Here's the second of the new Models Own Beetlejuice Collection, Tropical Sun. The PR release describes it as a "glistening sunset", and this is pretty much accurate! While it's not as orange as the promo pictures would have you believe, it does still resemble a glorious tropical sunset. In the bottle it looks very peachy (in fact, when I first unwrapped it I initially thought they had sent me Golden Peach, another Models Own shade, by mistake!), but on the nail it takes on more of a salmon pink colour that shifts to a glowing peach. It also has sparse, itty bitty silver glitter in it. It was incredibly sheer. I did three thick coats on my nails but it could have done with a fourth - although the VNL was more obvious in real life than in my photos.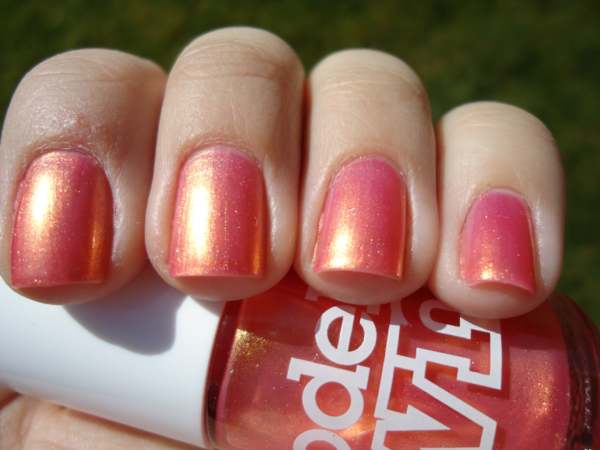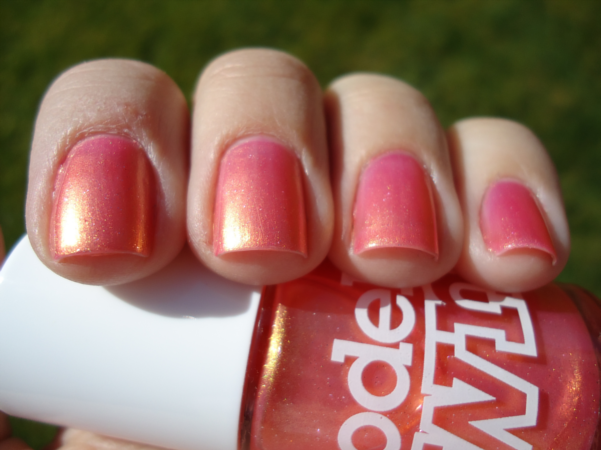 I also took a couple of photos indoors, which really brings out the peach colour: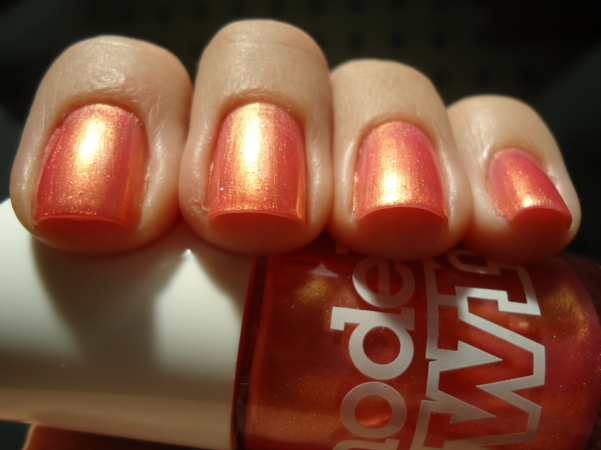 Hmmm, I don't have an awful lot more to say about this polish, except that I rather like it. Definitely more than I like Tropical Sun, anyway. I think it's because it genuinely does look like a sunset. It's pretty cool.