I'm a bit 'meh' about today's manicure colour, which is a shame as I've been looking forward to getting this polish since I first saw promo photos last year. It's OPI Dutch 'Ya Just Love OPI? from their Holland collection. I love purple polishes and I was expecting great things from this one...and instead, I'm just kind of ambivalent towards it.
Dutch 'Ya Just Love OPI is a dark grape polish with red/gold shimmer. I was actually quite surprised by how dark it is in person - it almost looks more like an autumn colour than a spring one. Anyway, the formula was pretty good, and it only needed two coats to become opaque.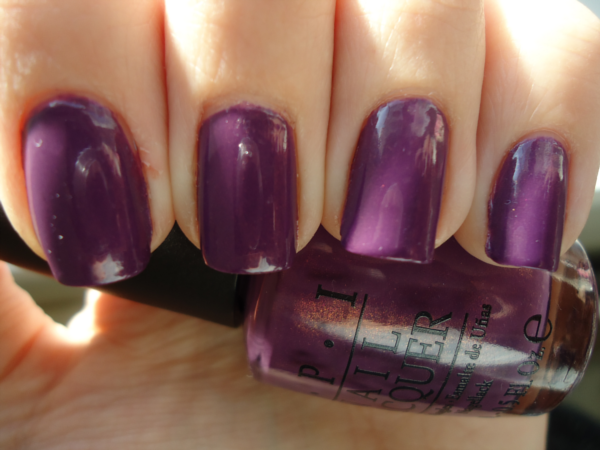 The purple is definitely a lot more red-toned than I thought it would be. Here's what it looks like under artificial light - see how it almost looks berry coloured?
By all rights I should love this polish. Purple? Check. Shimmer? Check. Decent formula? Check. So why aren't I fangirling all over the place...?
Sigh.