A few weeks ago I was in TK Maxx (why is it TK Maxx here and TJ Maxx in America?!) and spotted some Barielle sets. I've never tried Barielle before and almost bought a set called Heavenly Blues but talked myself out of it. Then I saw
this post
from Cynthia at Of Life and Lacquer and felt like kicking myself. The next time I was near TK Maxx I dashed in, almost fainted with relief that Heavenly Blues was still there (I may or may not be exaggerating), and bought it immediately. XD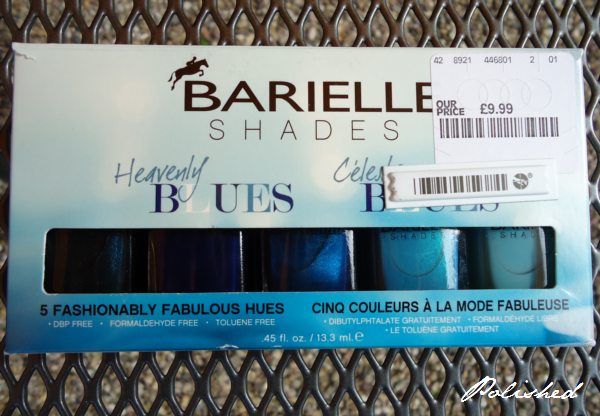 It should come as no surprise that Heavenly Blues is a set of five blue polishes, but the nice thing about the set is that it contains several different finishes. Instead of swatching all five separately I decided to use them in an ombré manicure.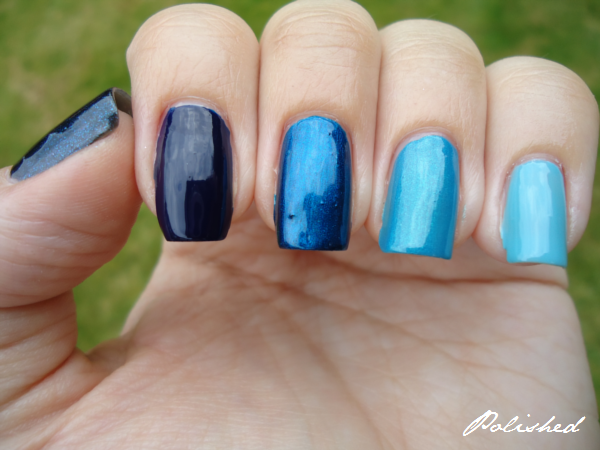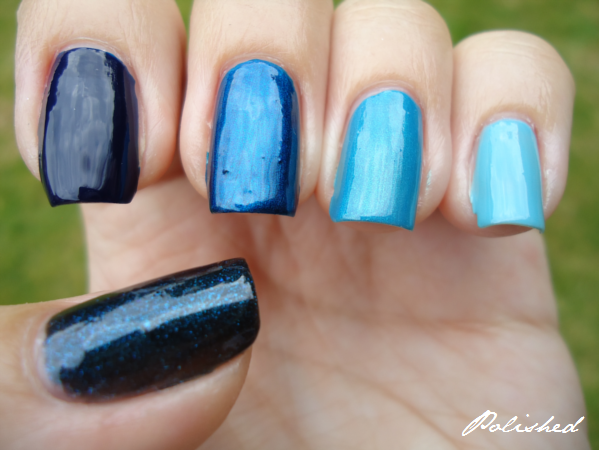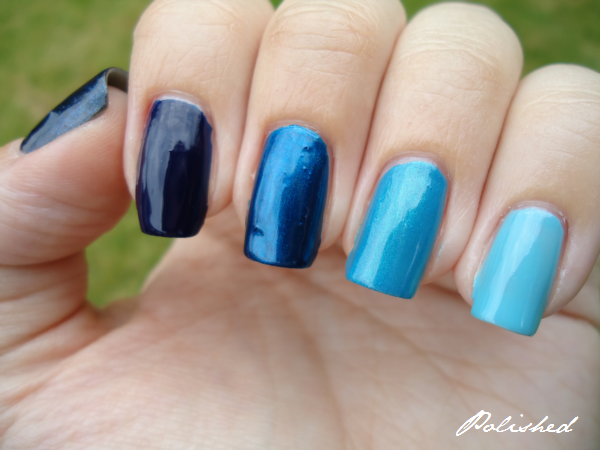 The colours from left to right are:
Blackened Bleu - a black jelly with chunky blue shimmer. My favourite of the five. It needs its own post to do it justice, really. *makes a mental note*
Berry Blue - a very dark blue that's not quite a creme and not quite a jelly.
Sky's the Limit - a dark blue shimmer. The weird bumps were the result of something on my nail; don't blame the polish!
Island Breeze - a lightish blue with green shimmer. My second favourite.
Swizzle Stix - a pale blue creme.
All five polishes had a brilliant formula and no application issues. They were all opaque in two coats except for Blackened Bleu, which needed three. I'm really impressed with my first Barielle nail polishes, and I hope TK Maxx gets more of their sets in soon!