Happy Monday! Did you all have a good weekend? I went to an ice hockey game. I don't think I've ever voluntarily been to a sporting event before...in fact, I've actively avoided them in the past! But it had a great atmosphere and our team won, which made it even better. Also, it was all kinds of excellent watching the players try to beat the *bleep* out of each other! XD
Recently I went on a night out in London and I wanted some fun nails that would stand out against the black dress I was wearing. I settled on an old favourite, China Glaze Flip Flop Fantasy - you can see my swatch here - but I blinged it up a bit with China Glaze Golden Enchantment, a holographic gold micro glitter top coat (what a mouthful!). Then, as if that wasn't enough, I used some square studs that I got recently from the Born Pretty Store.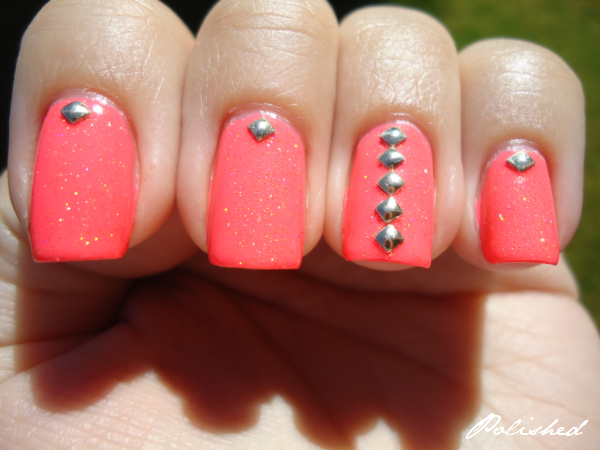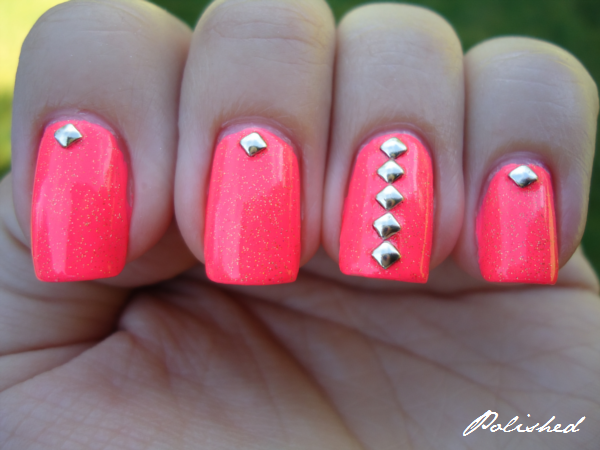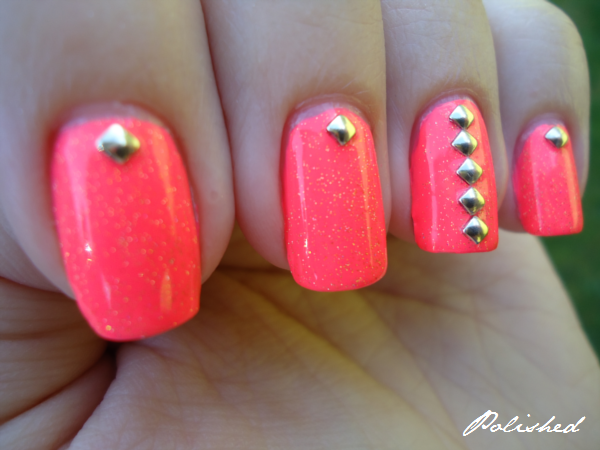 Okay, so the end result is kind of tacky and possibly something that would grace the nails of the girls in
The Only Way is Essex
, but I like it anyway. Oh, and the best/weirdest thing about my night out? I bumped into one of my cousins! Neither of us live or work in London but we both happened to be out with friends from work on the same night. Of all the pubs in all the towns in all the world...