So you've probably realised by now what a sucker I am for blue nail polish. When I saw the discontinued China Glaze Rainstorm on
Chalkboard Nails
last month I knew that it
had
to be mine. Rainstorm is a sheer periwinkle blue shimmer with flecks of blue glitter. I wasn't going to attempt to get it opaque on its own, so I used China Glaze Electric Beat as underwear and followed it with two coats of Rainstorm.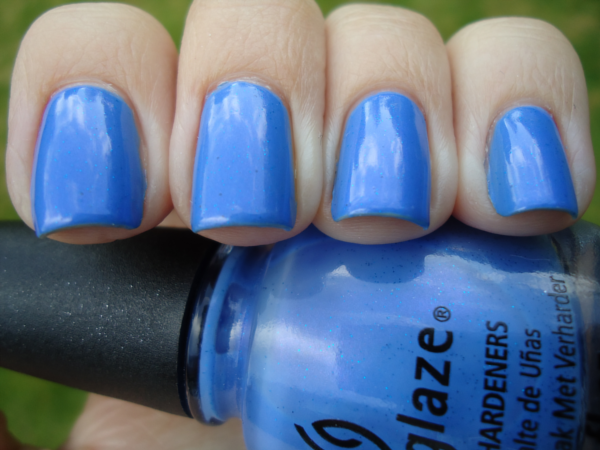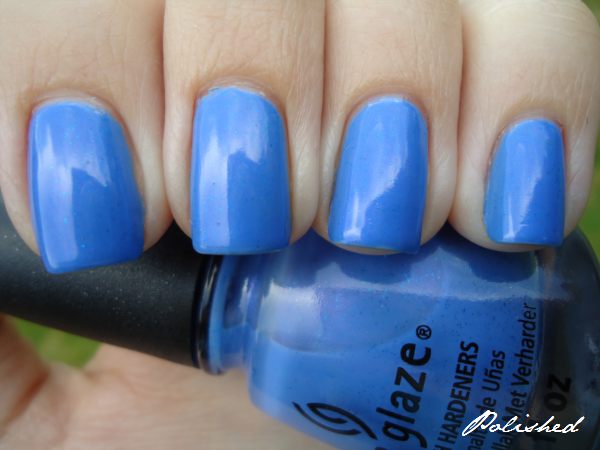 I'm really glad I bought this! Thank you, eBay. :) Tomorrow I'll showed you how I jazzed it up after a couple of days' wear.
On a completely random note, this time in two weeks I'll be holidaying in Spain, and I AM SO EXCITED!!