Yesterday I went to a murder mystery party at a friend's house for her birthday. Ahead of time my friend gave us our character names and some background information. My character was a male Cambridge-educated wine merchant (funnily enough my dad actually
is
a Cambridge-educated wine merchant!) and under costume suggestions it said:
An impeccable dinner suit
What with being female and all I don't actually own a tuxedo (shocking!), so I decided to put the dinner suit on my nails instead. I've done tuxedo nails once before and didn't want to just repeat myself, so I did it as an accent nail on my ring finger (using Barry M Matt White and Nails Inc Black Taxi). I painted the rest of my nails with two coats of Rimmel London Grey Matter and one coat of Sonnetarium Samurai Princess, which is packed full of matte black and white glitter.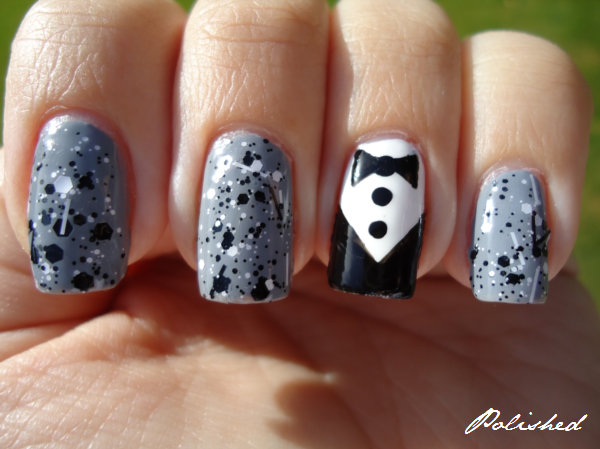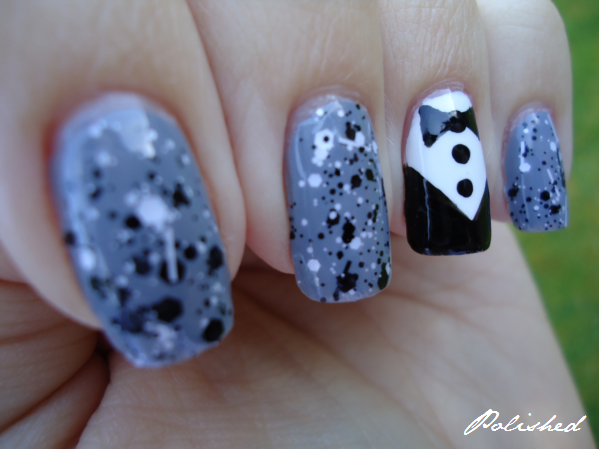 On a completely unrelated note, the new series of
Downton Abbey
starts in half an hour. Eeeee, I'm so excited!!