I was reorganising my nail photographs on my computer at the weekend (what an exciting life I lead...!) and came across some photos I took a while ago of some polishes I bought from
The Hungry Asian
on Etsy. Somehow I forgot all about them! You don't want to know how long ago I took these photos. *cough* May *cough* I bought four mini polishes (I love the bottles!), and I'm showing you two of them today.
Twenty Ten has a black jelly base with fine red, blue and copper glitter and larger blue hex glitter (for some reason the colours make me think of Alice in Wonderland - I have no idea why!). I layered one coat over Nails Inc Black Taxi for the photos below. As far as I can remember I had no application issues, and the glitter distributed itself evenly.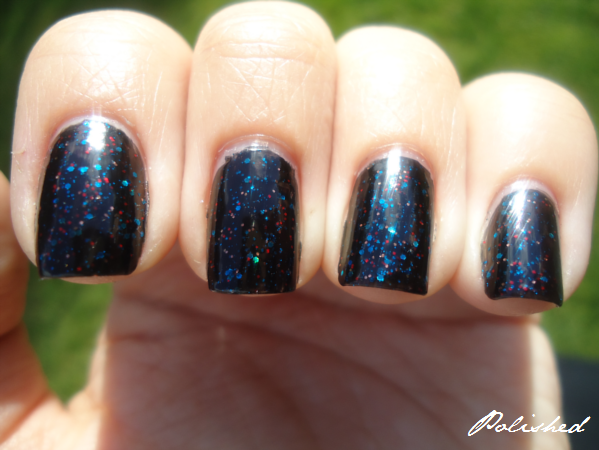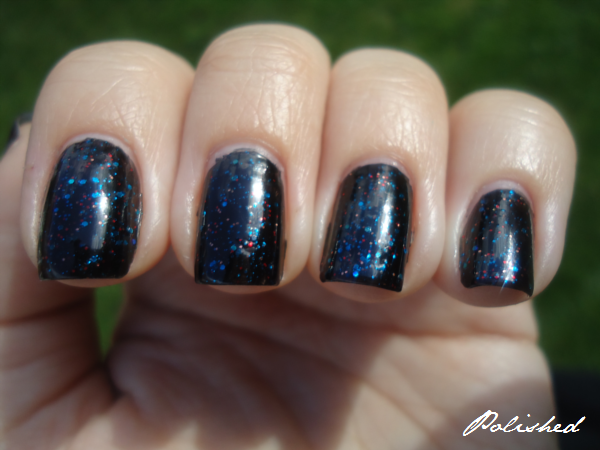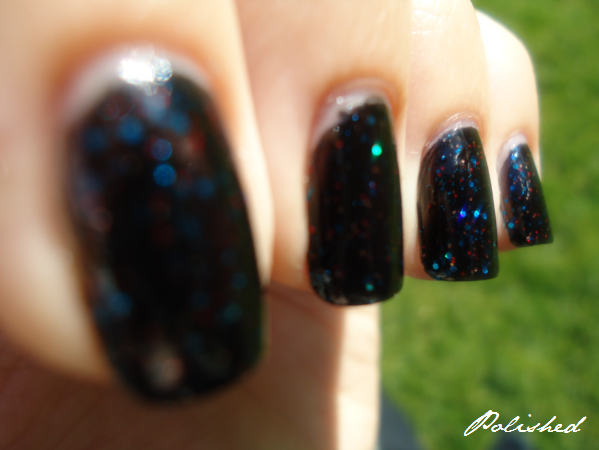 Vote For Purple has small purple and silver hex glitter in a shimmery base. It's pretty sheer but the glitter gives good coverage. I layered it over OPI Done Out in Deco.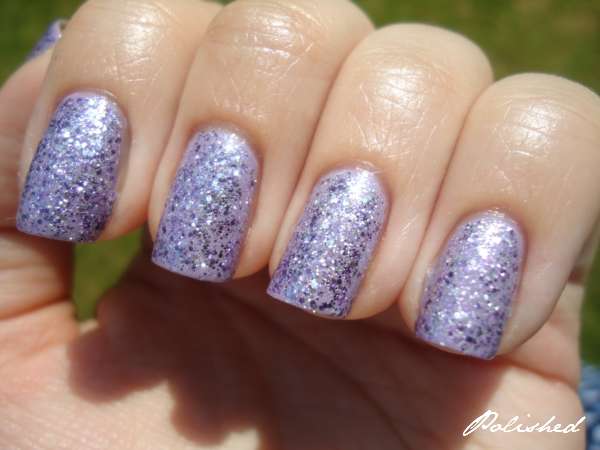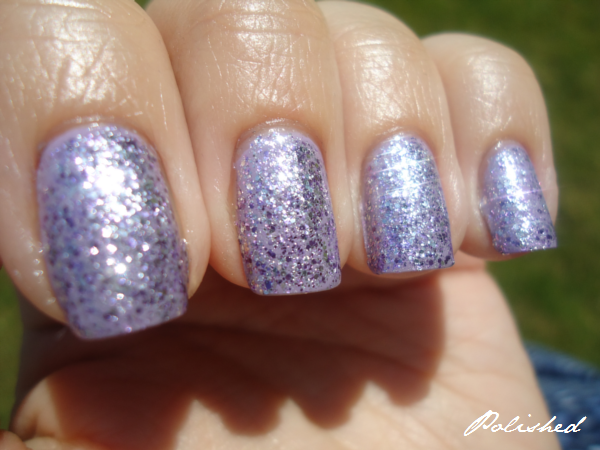 What do you think? Do you have any polishes by The Hungry Asian?