Hi guys! Yesterday I showed you China Glaze Rainstorm, and I liked it so much that even when it got tipwear I didn't want to take it off. I wore this a couple of weeks ago when I was helping with the filming at work, and I was getting back so late at night that I didn't have time to do anything fancy. Enter...the French tip.
I like the French tip because it's quick and easy to do, but effective. I started with a line of Nails Inc Black Taxi on the tips and followed it with a swipe of a silver striper from Claire's Accessories. Hasta la vista, tipwear!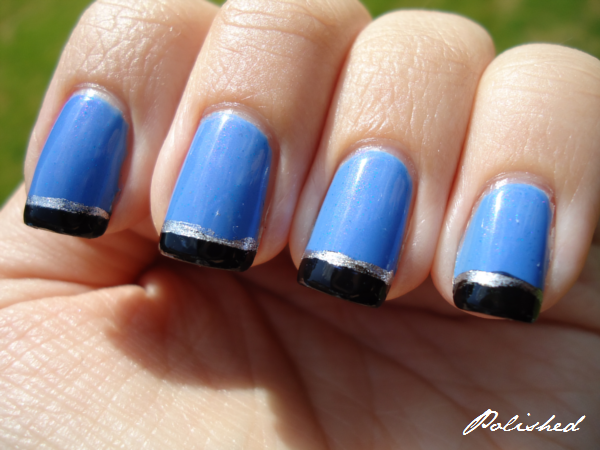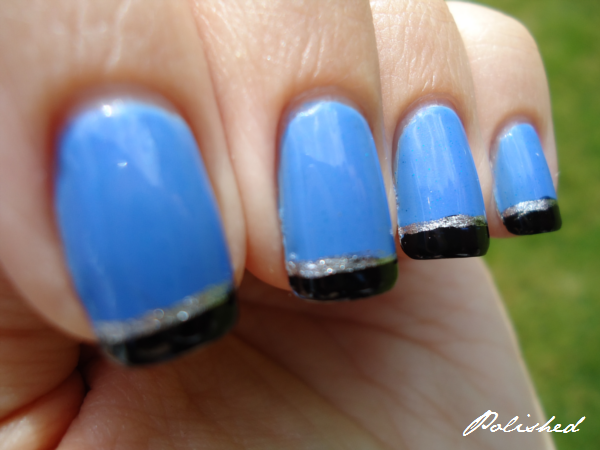 The lines are a bit wobbly because I was in such a hurry, but oh well. Macro is pretty unforgiving; from a distance it looked fine.