OPI Glacier Bay Blues has been on my wishlist for a while, but as it's hard to find these days it was one of those nail polishes that I thought would stay just that - a wish. Then, a few weeks ago, a friend from my internship came in with a couple of nail polishes that she'd got from her mum and didn't want any more. One of them was an OPI polish that looked like it had barely been used, so when she asked if I wanted it I said yes immediately. The label on the bottom was missing but I thought it looked kind of familiar, so I did some Googling...and realised I had got my hands on a bottle of Glacier Bay Blues! I love weird coincidences like that.
Glacier Bay Blues originally came out in 2004 and I can tell my bottle is from then because it smells absolutely horrendous - definitely pre-3-free. It's a shimmery blue/teal/green duochrome with a bit of purple at extreme angles, but it was elusive on camera. It's really pretty and I don't know why OPI don't release more like it.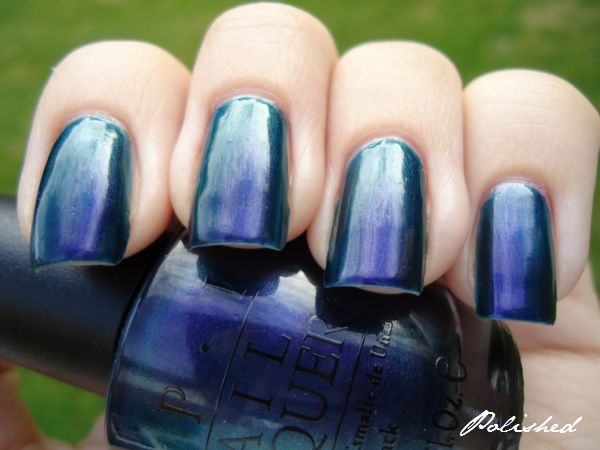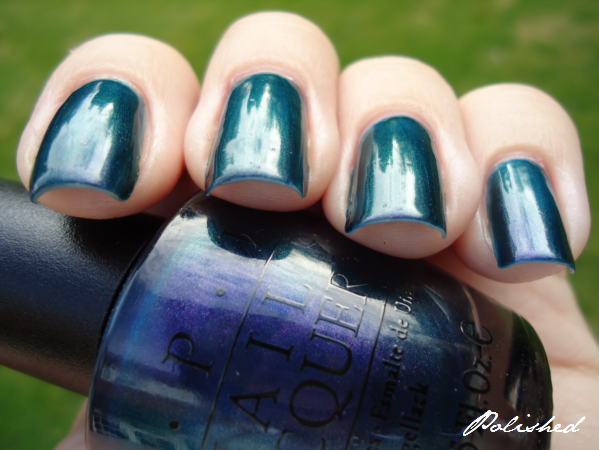 I love it! The smell might put me off wearing it too often though...
Do you have any HTF nail polishes that you got through a stroke of luck?