Hola! I got back from my holiday in Spain yesterday and I had such an
amazing
time. The Spanish are really friendly and the weather was brilliant, 30-35 Celsius in Seville and 20-25 in Madrid. I actually got a tan! (When I mentioned it to my mum she looked at me and said, 'What tan?' but IT IS THERE, MOTHER.) Before I get back to my regular nail posts this weekend, I thought I'd show you a few holiday snaps. :)
SEVILLE
Seville has a wonderful atmosphere, a very sort of old-fashioned Spanish feel to it. I love architecture that blends the East and West, and many of Seville's buildings reflect its Moorish (Arabic) past. The country's Columbus Day fell while I was there so everyone was in party mode, which led to a few very late nights! XD I also discovered a fantastic restaurant called Eslava (which it turns out is one of Seville's top-rated restaurants on Trip Advisor), and I highly recommend it. It serves traditional and fusion tapas at very reasonable prices.
Plaza de España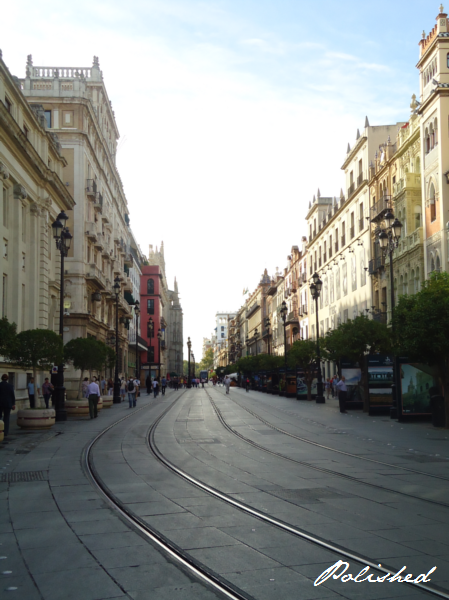 A random street...can't remember which one!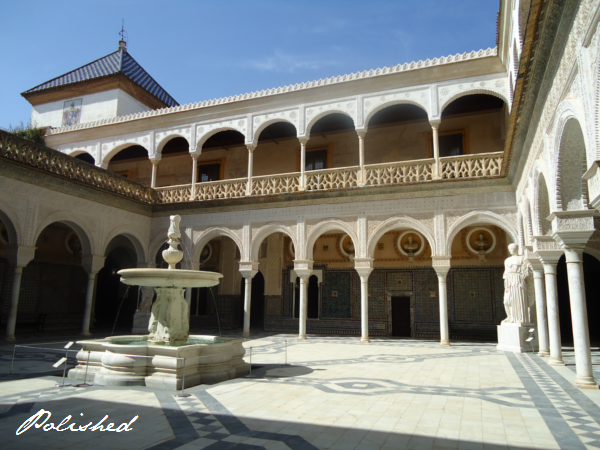 Casa de Pilatos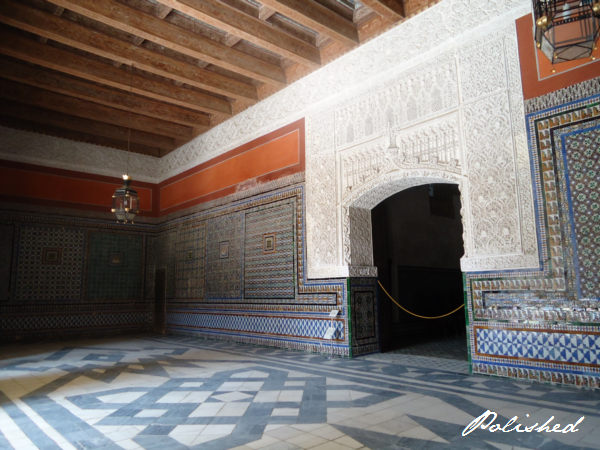 Casa de Pilatos

Alcázar of Seville

Alcázar of Seville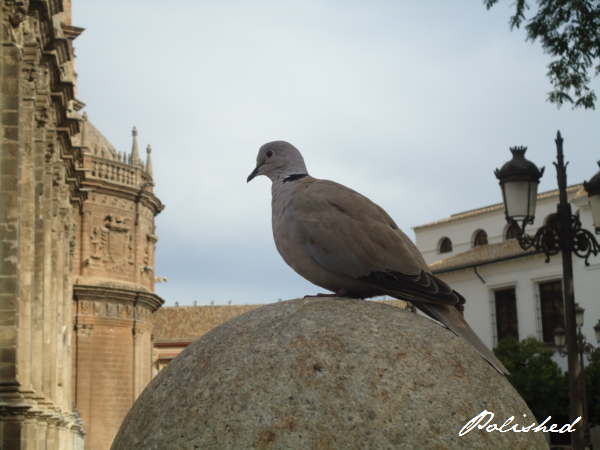 A dove perched on a pillar with the cathedral in the background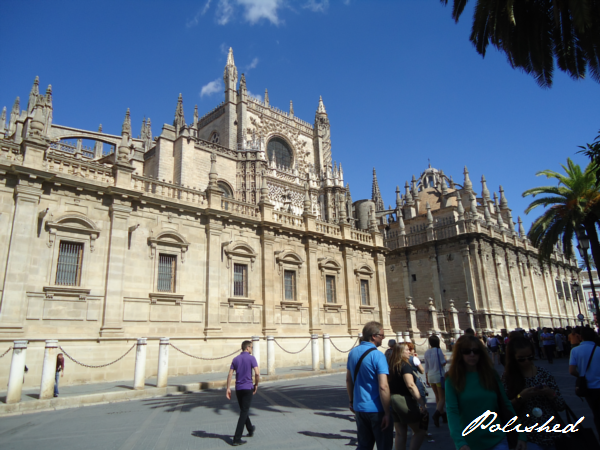 Seville Cathedral
MADRID
As Spain's capital, Madrid doesn't have quite the same traditional vibe that Seville has, but it's still a great city. It has an awesome nightlife, and I found chocolate and churros were the perfect way to end a night out (Chocolateria San Gines was recommended to me as the best place to get them, and I can't disagree!). One of the highlights was spending four hours in the Prado, Madrid's most famous art museum - I saw so many amazing works of art that I'd only seen in pictures before.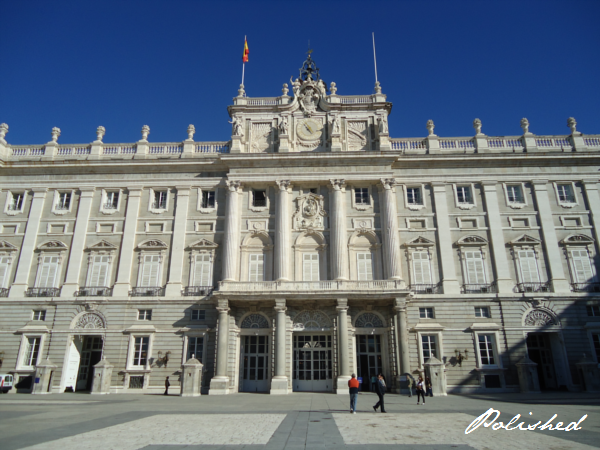 Royal Palace of Madrid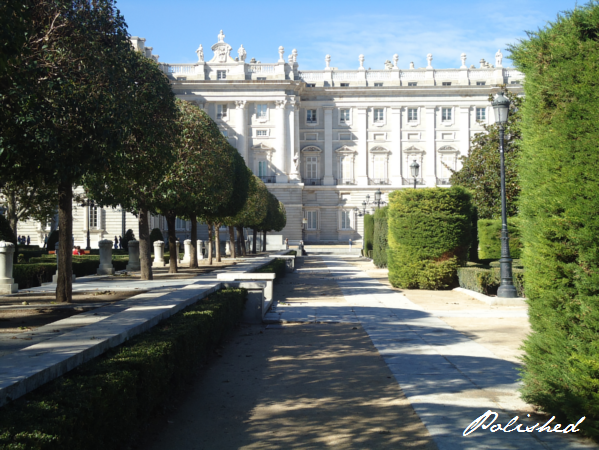 Royal Palace of Madrid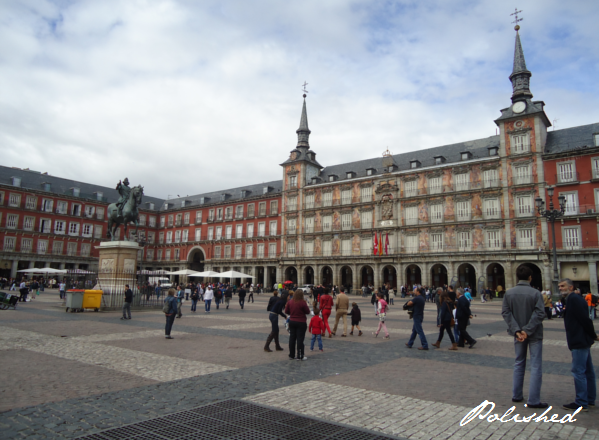 Plaza Mayor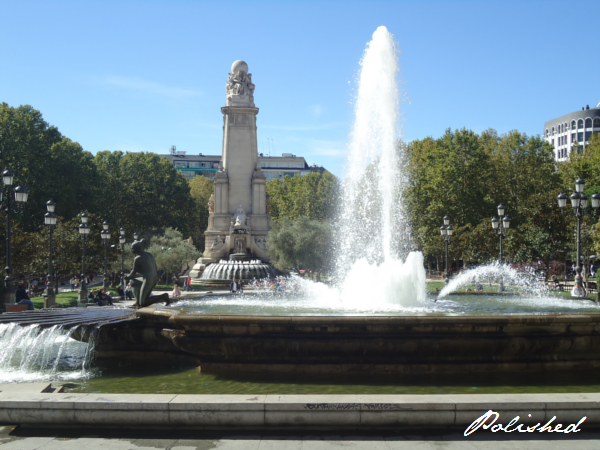 Cervantes Monument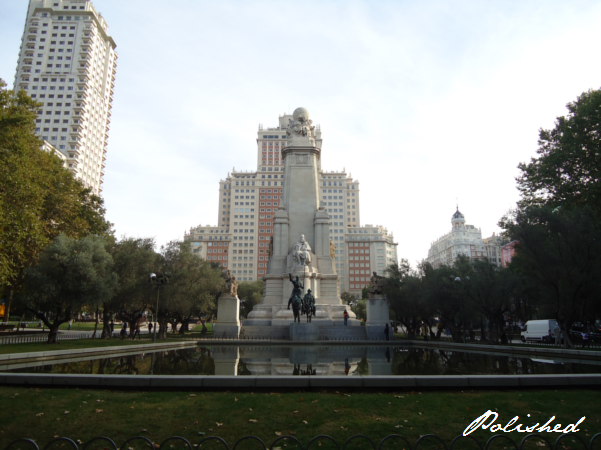 Cervantes Monument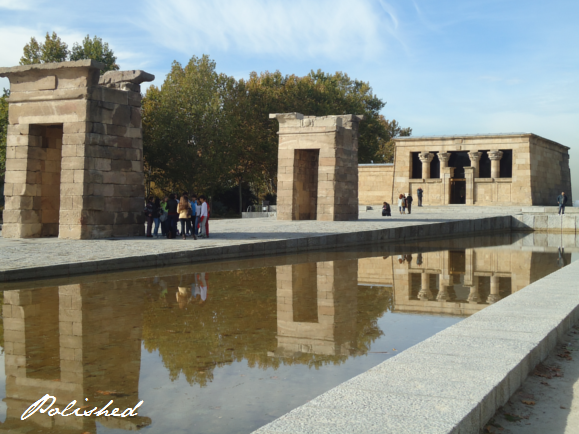 Templo de Debod

Monument to Alfonso XII, Retiro Park

Crystal Palace, Retiro Park