Hi guys, this is my last post before I go on holiday on Tuesday. I'm off to Spain, and I have some very exciting nail art posts to keep you entertained while I'm away. :)
I also have a bit of nail art for you today too. I was wearing Orly Emberstone, a gorgeous glowy orange, for a few days when tipwear began to appear. I didn't want to take it off so I used Sctoch tape to make a large triangle with Orly Rock It. As a final touch I used gold striping tape along the lines where the two polishes met.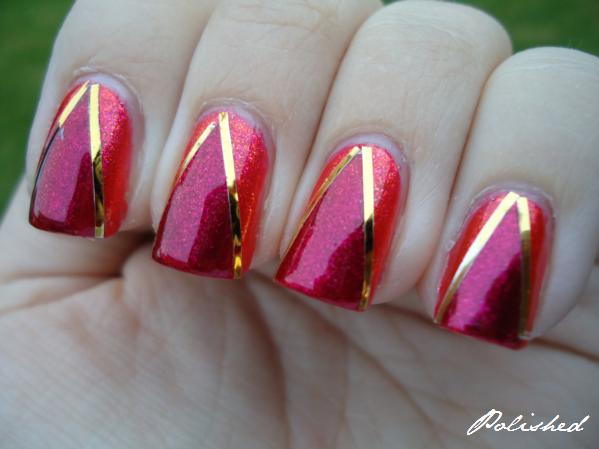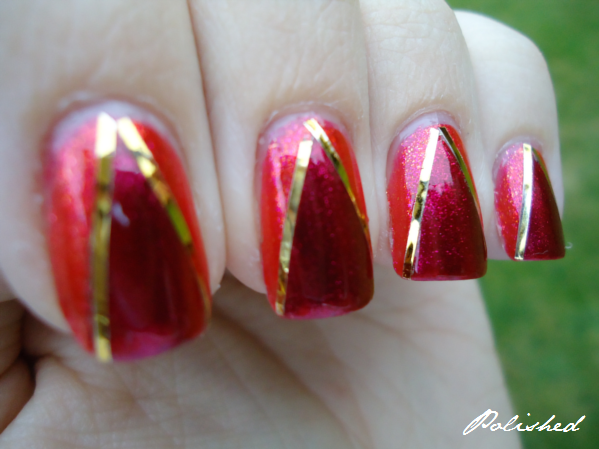 I like this manicure, but what a nightmare the striping tape was! I've used it as a guide before but not in an actual design - I did this at night, and the next morning it was peeling off the nail despite the top coat! I had to redo it on a couple of nails before taking these photos.