Hola! I'm currently in Seville enjoying some good weather (well, hopefully!), so this is a scheduled post. Random fact: this is the first time I've been to Spain in eleven years. The last time I went I was a teenager! Anyway, today I have another manicure for you inspired by one of my favourite nail bloggers.
- - - - -
The Nailasaurus is a fellow Brit whose blog I've been reading for well over a year. She's really imaginative and comes up with a lot of flawlessly-executed nail art looks. One of my favourites is her famous studded manicure.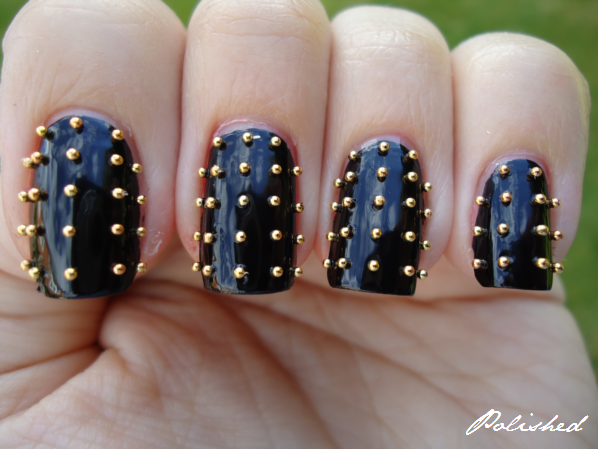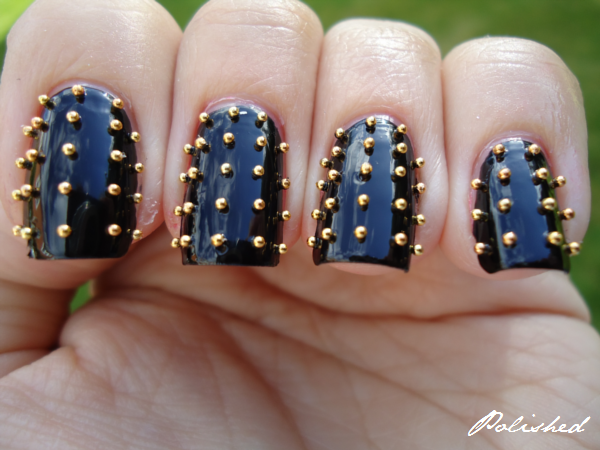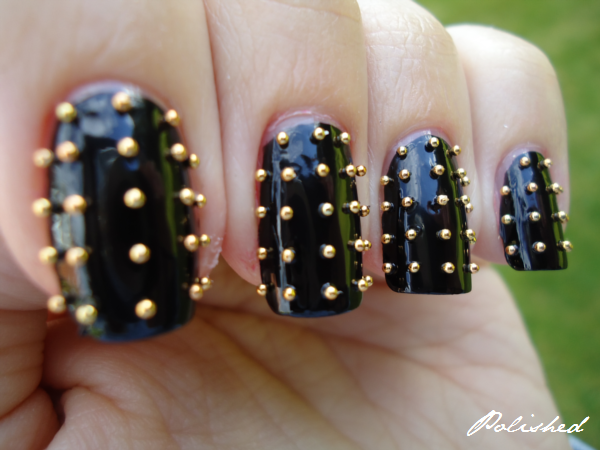 The base for this was two coats of Nails Inc Black Taxi, and the studs are from eBay. I didn't use a top coat as to be honest I didn't wear this long enough to need one - it's just not practical for every day. It would be great for a night out though!