Oops, I didn't mean to not post for five days but I've been so busy this week that all the days have sort of blurred together. I had a training day yesterday on how to manage pests (insects/rodents) in historic houses, which probably sounds really dull but is actually fascinating. It turns out I knew most of it already so I didn't really learn much, but oh well.
Today I'm showing you the two polishes I bought from China Glaze's Wicked collection for Halloween, Immortal and Glitter Goblin. I actually passed on the blurple colour, can you believe that? It just didn't seem that unique. Immortal, however, is pretty interesting - a medium grey with turquoise and fuchsia shimmer. I'm going through a grey phase at the moment, so I had to have it. Glitter Goblin isn't as cool as I'd thought it would be from promo shots: orange and silver glitter in a clear base. I was expecting awesomeness; I got blah. Anyway, I decided to wear both polishes together, with Glitter Goblin as the accent nail.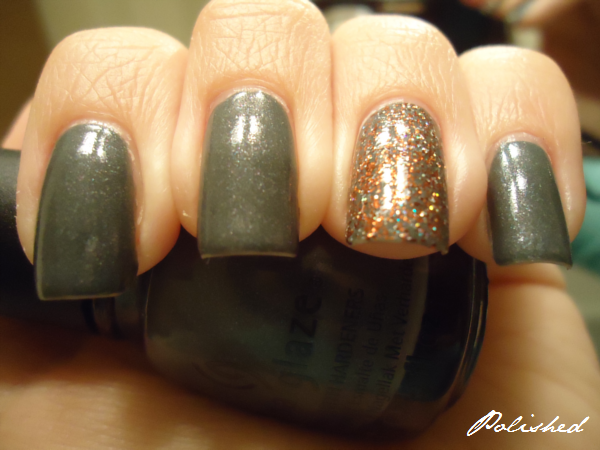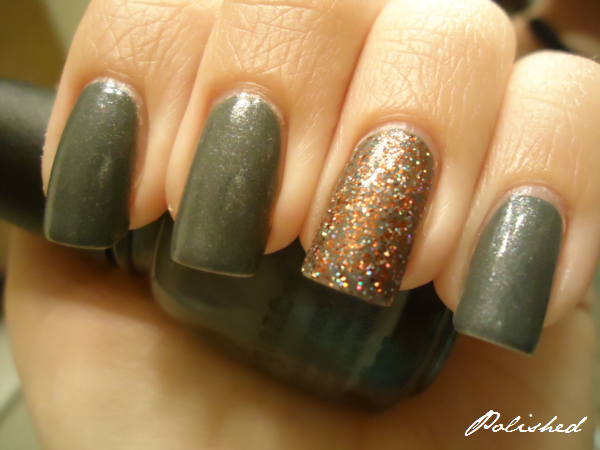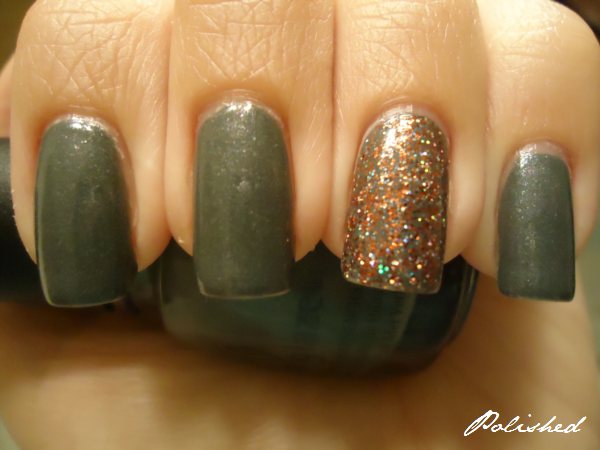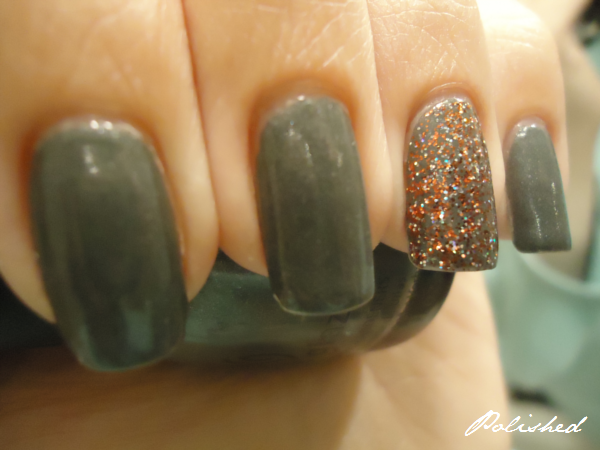 You can see that now the weather is dark and rainy and rubbish I am in desperate need of a lightbox. I had to take these photos in the bathroom under the light there, because it's the brightest in the house! Does anyone have any tips for making a DIY lightbox?
Lastly, I decided a while ago that when I got to 30 followers I was going to do a giveaway - I'm only one away now! Come on, let's get me to 30! :)