Hola! I'm still in Spain (today I'm travelling from Seville to Madrid) so I have another scheduled post for you. Today's manicure is one inspired by the blog
Lucy's Stash
. Lucy does a lot of beautiful nail art looks, and her swatches are so amazing that I always lust after every single one of the polishes afterwards (even the greens!).
- - - - -
Recently Lucy showed a stunning half-moon manicure, and I knew as soon as I saw it that I had to try it for myself. Hers used Models Own Jade Stone which I don't own, so instead of searching my stash for a close match I decided to use a completely different polish. I settled on Kiko 336, a bright blue that's a very close dupe for Nails Inc Baker Street.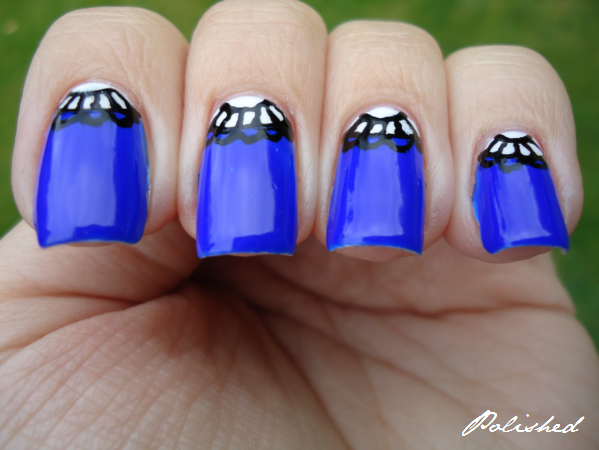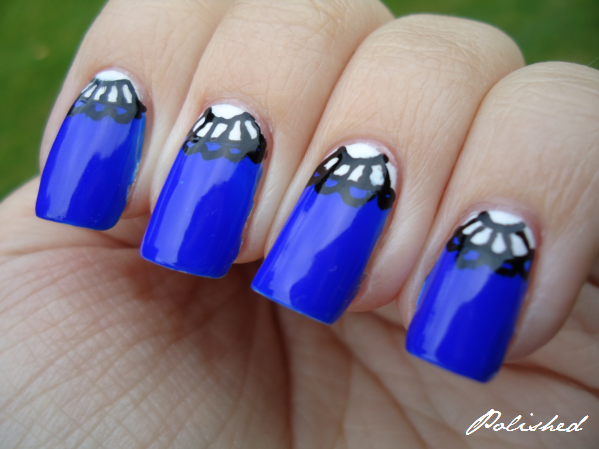 I began with two coats of Barry M Matt White, and once this was completely dry I used some hole reinforcers to create the half-moon design with Kiko 336. When this was dry too I used my Models Own nail art pen for the small black detailing. I think it looks a lot like a lace doily or something!
You wouldn't believe how many compliments I got when I wore this. In Boots the girl who served me told me my nails looked 'lush' and then called over one of the other sales assistants to look too!