Hola! I'm on holiday in Spain (Seville and Madrid) for the next nine days, but make not with the long faces because I have some fun nail art posts to keep you entertained until I get back. Every other day I'll be posting a manicure inspired by some of my favourite nail blogs.
- - - - -
A few weeks ago I showed you this manicure that followed a tutorial from the Dutch nail blogger Nailside, and today I have another one. Probably her most famous design is the cloud one. It was a lot easier than I thought it would be to recreate!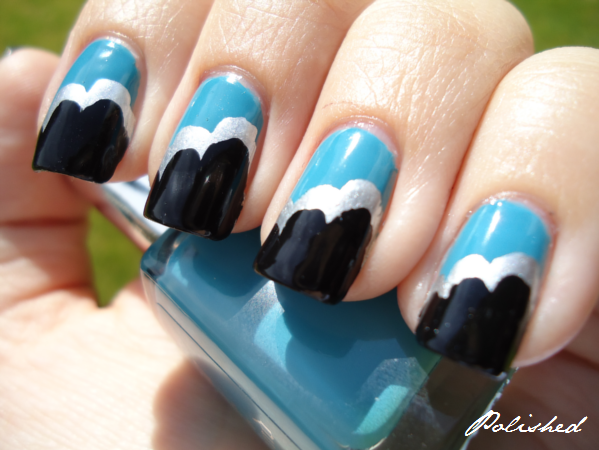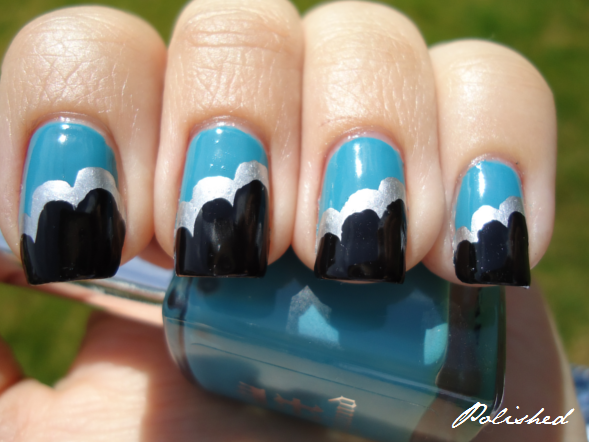 The base is two coats of a-england Galahad, a vibrant teal. The other colours are Barry M Silver Foil and Nails Inc Black Taxi - all British brands today!
Have you tried Nailside's cloud tutorial? If not, what are you waiting for?! :)