Hola! Today is the final day of my holiday... I'm leaving sunny (hopefully) Madrid for my dear (but probably wet) Surrey. Today's post features a manicure from
Rebecca Likes Nails
. She posts stunning nail art and swatches, and I owe her a lot because I got the idea of these posts from her! She always does an 'As Seen On' series when she's away.
- - - - -
I was originally going to do a different design of Rebecca's, but it shows part of the bare nail and mine are horribly stained at the moment. She recently did this manicure however, which is itself based on someone else's, and I knew I had to try it for myself.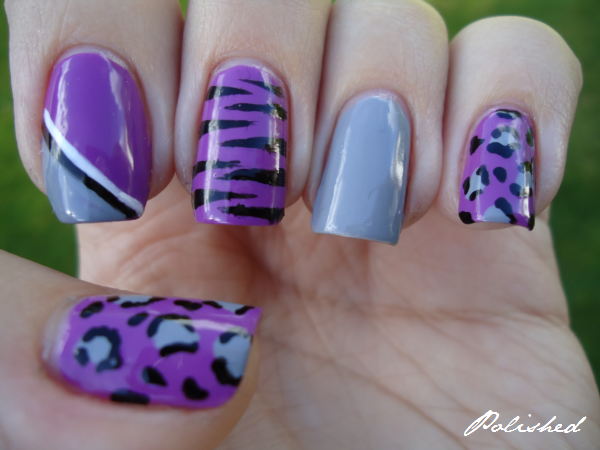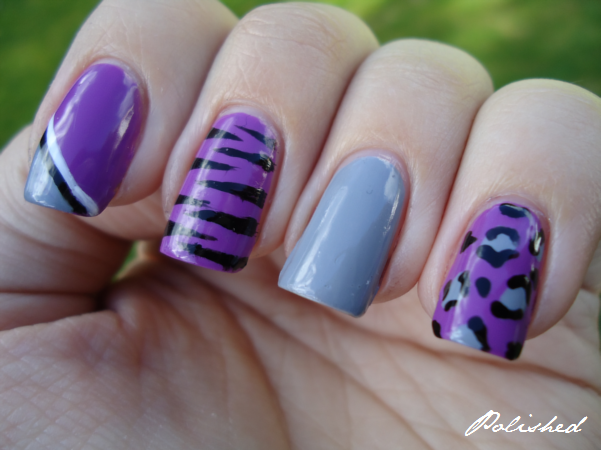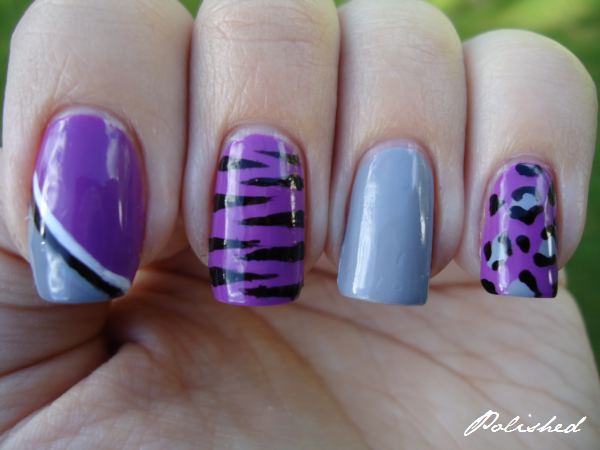 The original version uses a green creme, but as you can see I decided to go with purple instead - specially, my favourite purple creme ever, Nails Inc Little Miss Naughty. The grey is Rimmel London Grey Matter and the black and white are my trusty Models Own nail art pens.
- - - - -
So that's it for my 'As Seen On' series and my holiday! I hope you've enjoyed seeing these designs as much as I enjoyed doing them. :)