Hi guys! Did you have a good weekend? I went to the ice hockey with some friends last night. In my opinion it's not a good game unless there's a fight, and there was the FUNNIEST FIGHT EVER yesterday. A player from each time got pissed off with the other and were both sent to the sin bin. As soon as they were released they threw their hockey sticks to the ground, then their helmets, then their gloves. They stared at each other for a while sizing their opponent up, circled a bit, and finally went for each other. The players and referees just stood there and watched. The whole thing was hilarious/ridiculous.
I managed to cross something off my wishlist recently - it was actually number one on my wishlist! Between March and August I was working seven days a week between my regular job and my internship. It was pretty tiring but my internship is over now (I wanted to do it to improve my CV), so as a treat to myself for all my hard work, I bought Deborah Lippmann Mermaid's Dream on eBay.
Mermaid's Dream has quickly become one of DL's best-known polishes, and it's easy to see why. Its seafoam base with microglitter and larger blue glitter is pretty unique - and simply, well, pretty. There's nothing worse (slight exaggeration...) than getting a nail polish you've wanted for ages and finding out it's not worth the hype, but Mermaid's Dream doesn't disappoint. I think it's actually one of my favourite polishes now. The colour is stunning, and it has a great formula - this is two coats.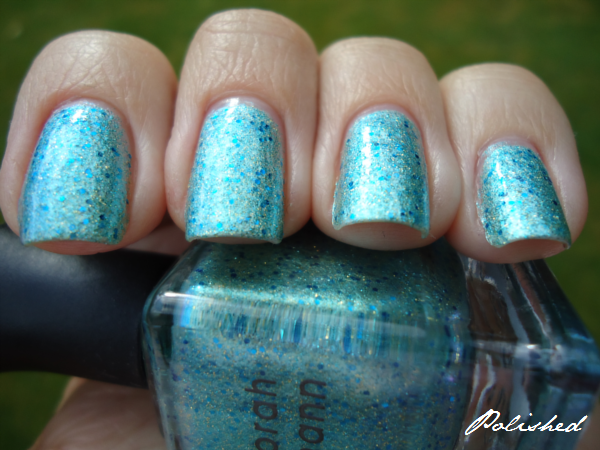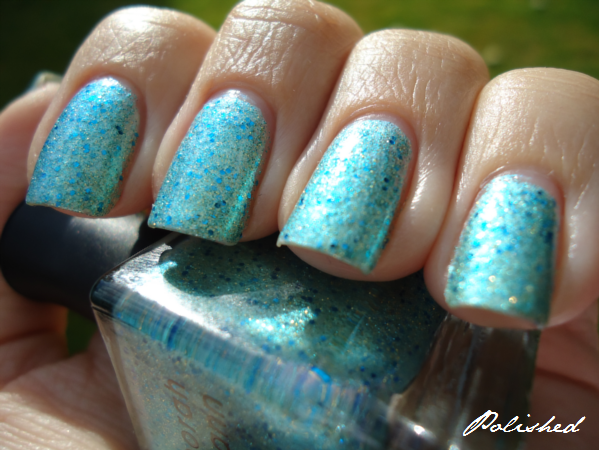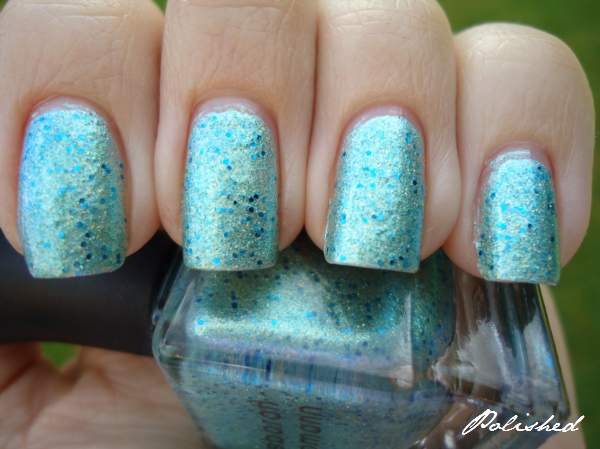 SO PRETTY. And it reminds me of this, which makes it even better: