I went a little mad a few weeks ago and bought eight polishes from the China Glaze Summer Neons Collection - yes, eight! Well, originally I bought six, but then I decided that I had to have a couple of the others too. XD This is the most polishes I have ever bought from one collection, but I'm going through a neon phase at the moment and the CG ones are just all so gorgeous. Today I'm showing you a leopard print manicure that uses five of them. This is great if you're indecisive like me and can't decide which one to wear!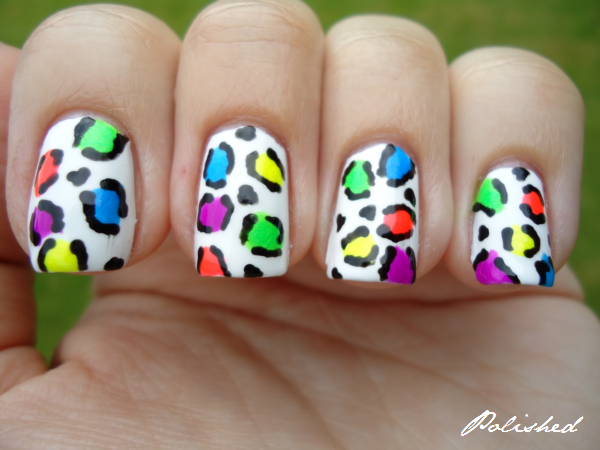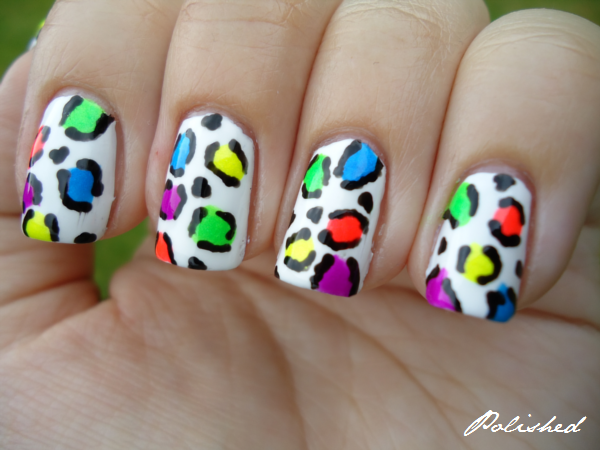 I began with two coats of China Glaze White On White before doing random blobs of Surfin' For Boys (coral red), Sun-Kissed (yellow), I'm With the Lifeguard (green), Splish Splash (blue) and Beach Cruise-r (purple). Once they'd dried I used my trusty black nail art pen to do the outlines, and covered with a top coat. I was really chuffed with how it turned out.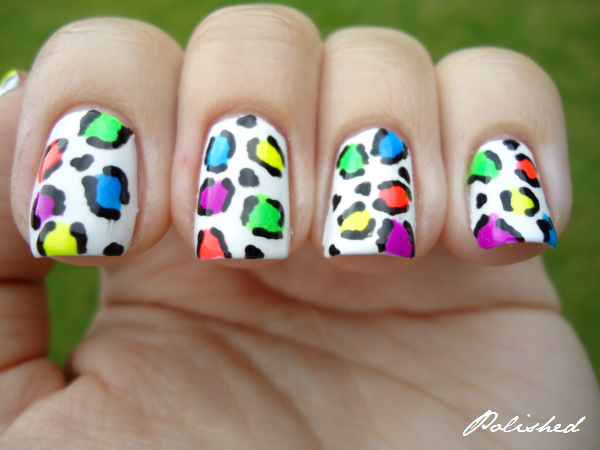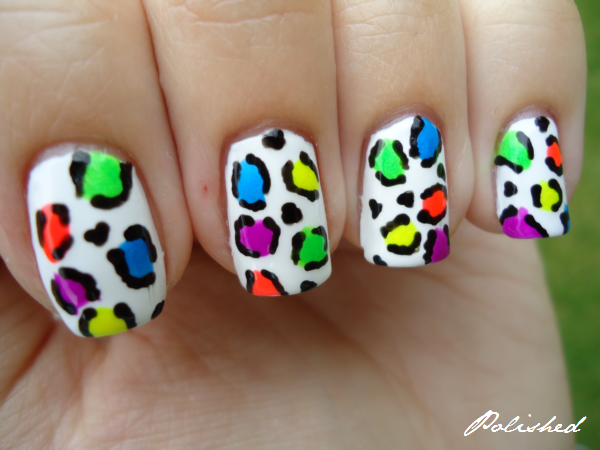 All five of the neons have a beautiful shimmer running through them that shows best in the sunlight photo below: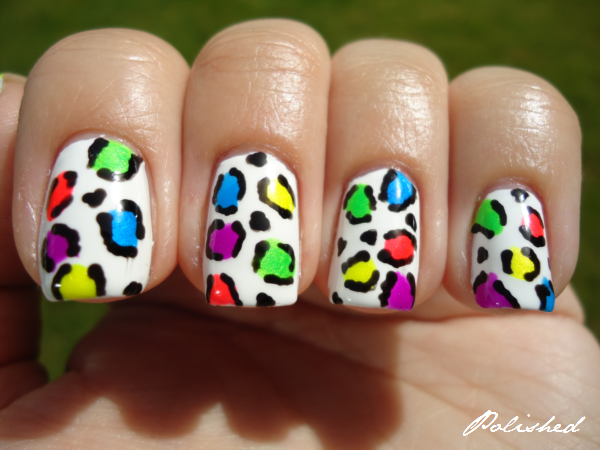 This is not a manicure for the faint-of-heart! My nails practically stood out from a mile away. I wore this for much longer than I usually wear my manicures because I couldn't bear to remove it!