I showed you
Nails Inc Pudding Lane
a couple of weeks ago, which is part of their new Sprinkles Collection of four polishes with a coloured base and matte glitter. The other polish I bought from this collection is Sugar House Lane. It has a beige base with black and silver glitter. It covered well in two coats, and ate the two coats of Seche Vite I put on it. Om nom nom.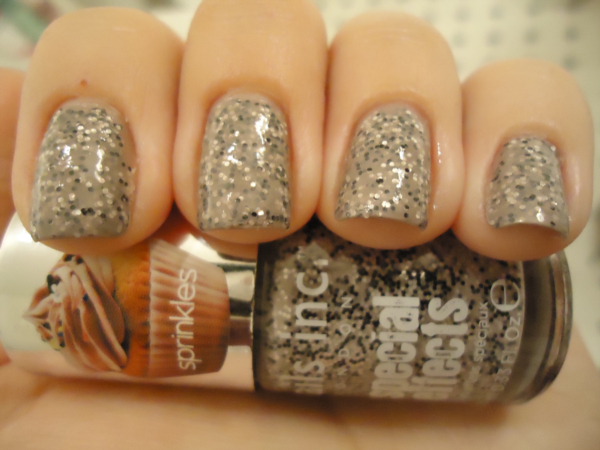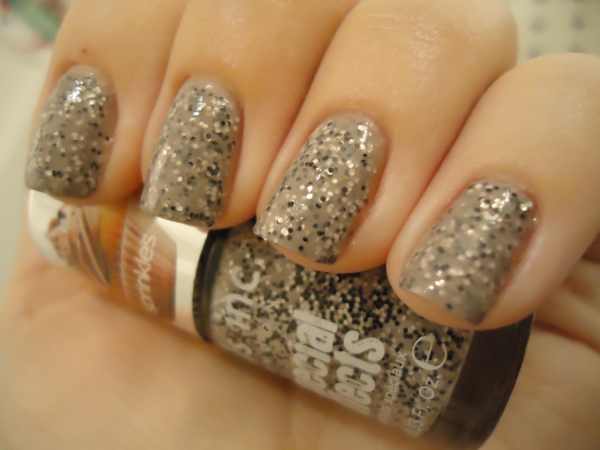 I think it's supposed to represent chocolate icing with sprinkles, but the fact the base colour has a grey tint makes me think it's no icing I would ever want to eat!
I think this is an interesting polish and I certainly don't own anything else like it, but I'm not sure it's for me. I do like that its colour scheme means it is potentially work-appropriate though.