Hello! Is everyone having a good weekend? I was at my internship today, but last night I saw the Olympic torch again, this time as it passed through Guildford. The weather was surprisingly nice and my friends and I went for a lovely meal afterwards, so I was very happy. :)
I've been showing quite a few Nails Inc swatches recently, mostly because I have so many of their polishes and I haven't actually worn half of them before! Hopefully I'll catch up eventually and have swatched them all. Today's Nails Inc is one I bought on eBay recently at the same time as Regent's Park Road. Garrick Street is a blue/purple duochrome, which shows best in the final photo: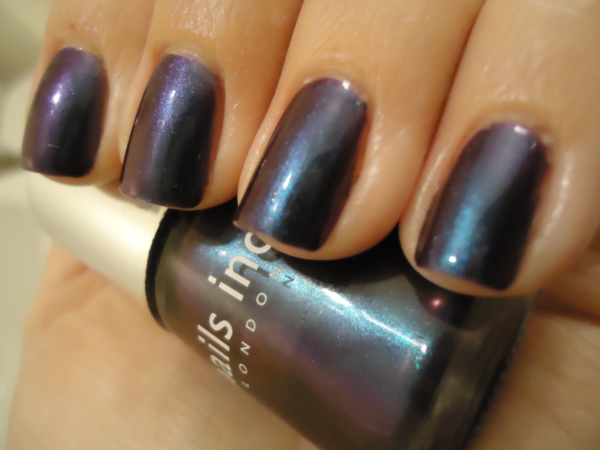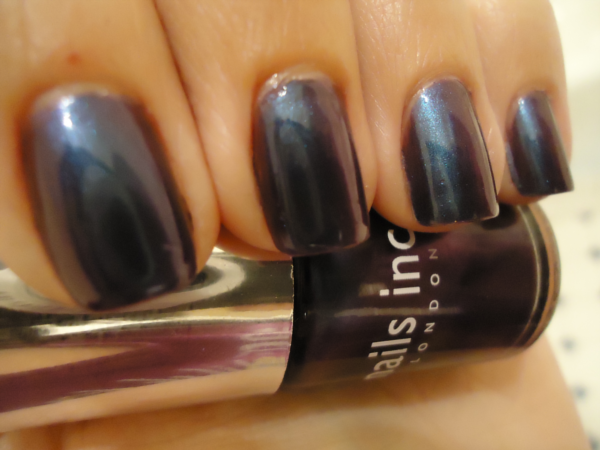 I have a bit of a love/hate relationship with chrome finish polishes. Some of them just don't agree with me. Sadly, this was one of them. It's such a gorgeous nail polish and my photos really don't do it justice, but it was such a faff to apply. It took quite a while to dry, too, hence the dent in my index finger. Boo.