I intended to post yesterday, but I've been in a book coma for the last twenty-four hours so that didn't happen. A book coma isn't a real thing, of course - it's just what I call it when I'm reading a really good book that I can't bear to put down. I don't understand people who say they don't read - for me, reading is such a large part of my life that I think not doing it would be a difficult as, say, not breathing.
Anyway. Back to another passion of mine. I'm quite excited to show you today's manicure (done before the book coma began!) because it's something I haven't tried before - a jelly sandwich. As you probably know, this involves layering a glitter polish between a jelly-finish one. I got the OPI NYC Ballet mini collection recently and thought they'd work well for this purpose. I started with two coats of OPI My Pointe Exactly, a gorgeous sheer grey, and then did a coat of Models Own Ibiza Mix. I finished with two more coats of My Pointe Exactly and a top coat.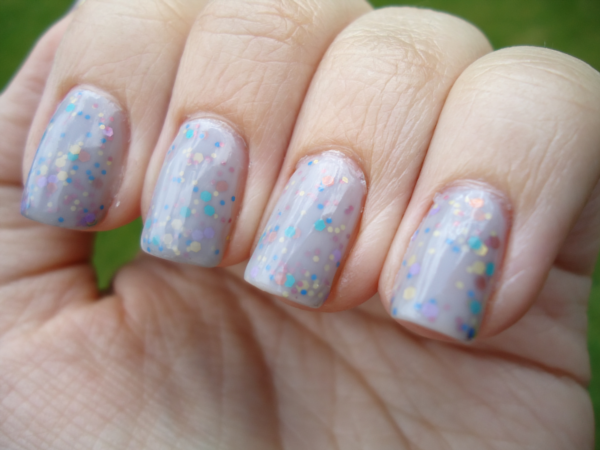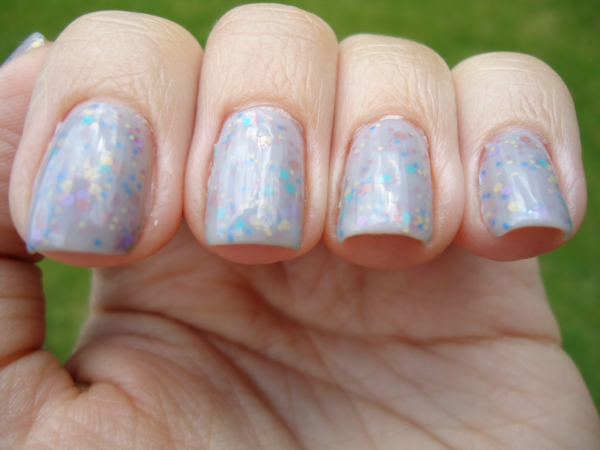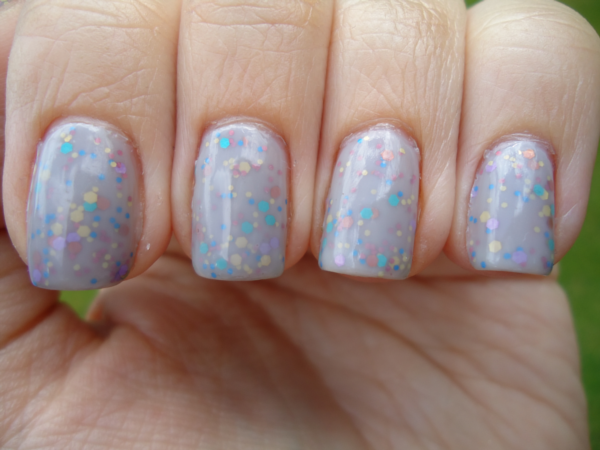 I'm pretty pleased with how this turned out. My Pointe Exactly has given Ibiza Mix a matte, pastel look that I really like. The whole thing looks really shiny and squishy.
Have you tried a jelly sandwich? And have you ever been in a book coma...?