Today's manicure is a very simple one. I had a work function so I didn't want my nails to be OTT, but I didn't want them to be boring either. I'm not really a huge fan of neutral polishes, but for some reason I
love
grey ones. I've shown you Rimmel London Grey Matter in a leopard print mani
here
, but this time I wore it on its own with only a tiny bit of bling.
Grey Matter is a medium to light grey (duh) creme that covers perfectly in two coats. Honestly, it has the nicest formula - I didn't have to do any clean-up! I then used a top coat (I hate nail glue) to stick a square rhinestone to the top of each nail near the cuticle. Voilà!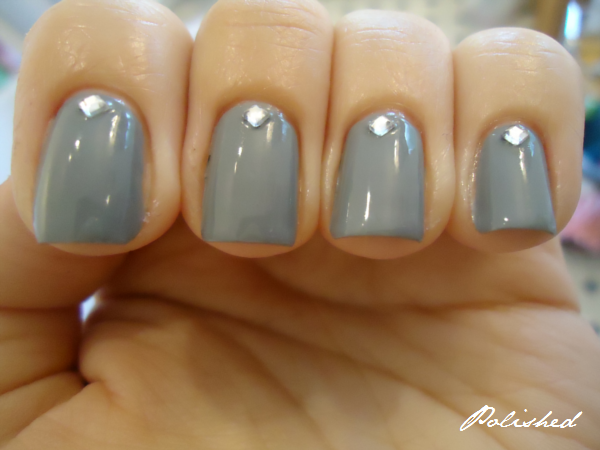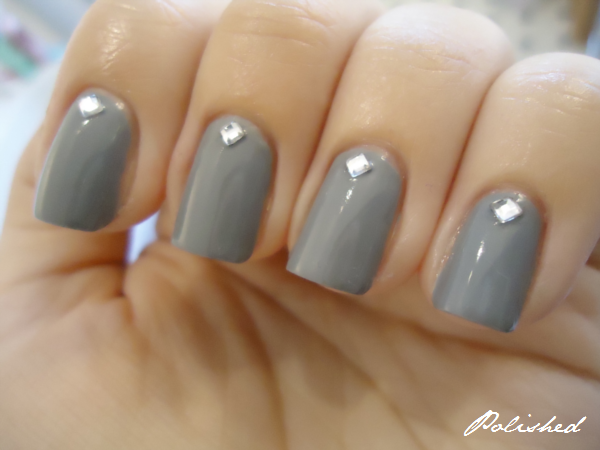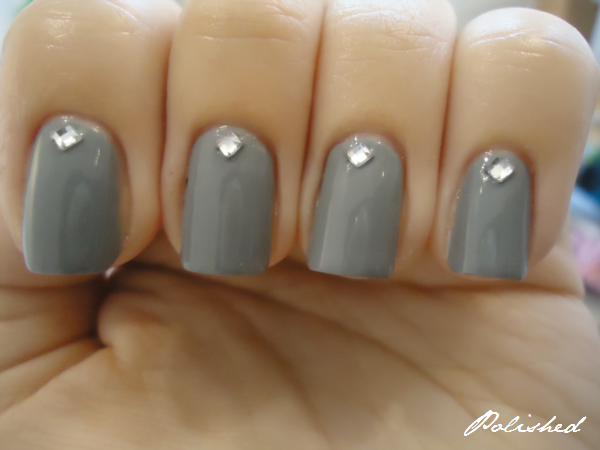 Summer weather has finally begun in the UK, and so far I am not loving it. While it's nice not to have rain any more, I don't function well when it's very hot and humid outside. Claude seems to be suffering too - he has taken to sleeping in his little plastic house with his balls sticking out the window to cool them down. Seriously. I took a photo of it because it's so amusing/gross, but I won't show it to you because trust me, it's not a pretty sight (sorry, Claude).