I have a confession to make. For the last couple of weeks I have been harboring a deep, dark secret from you...
...I finally took the plunge and tried nail stamping!
It's something I've wanted to have a go at for a while, so I bought a Konad starter kit. The designs on the two plates it came with were pretty boring though, so I got a set of Bundle Monster plates too. I've been playing around with them and slowly getting the hang of stamping - I didn't want to mention it on here until I'd familiarised myself with it because I'm a bit of a perfectionist! Here's Barry M Silver Foil stamped over Essie She's Picture Perfect using one of the BM plates: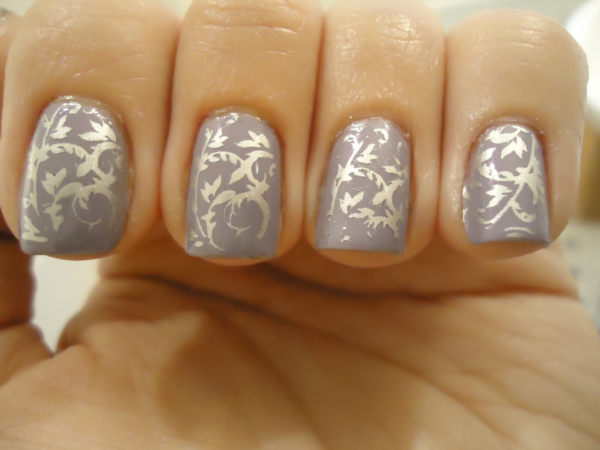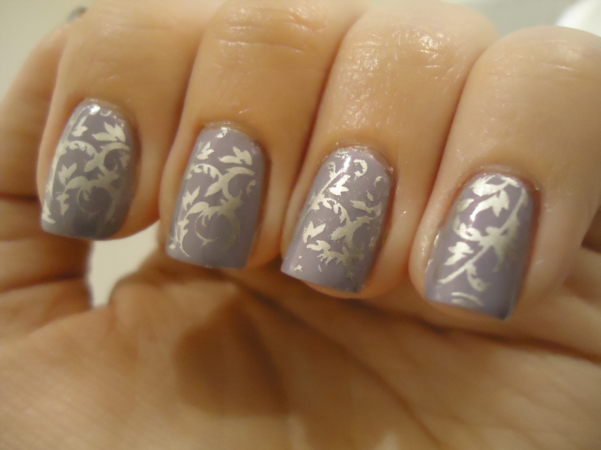 You can see there are some missing bits - I'm having a bit of trouble getting the images to transfer onto the nail perfectly - but hopefully this will improve with practice.
Have you tried stamping? Do you have any tips for a newbie like me?