Today's post has been a long time coming! I bought four of the Layla holographic polishes back in April (I used one in my
St George's Day manicure
) but waited for a sunny day to swatch them all. This finally happened in May - thanks, British weather! - but then the photos just, um, sat on my camera for the next
two months
. The reason? I took close on fifty photos of each polish, and I liked them all so much that I just couldn't narrow down which ones to post!
So more than three months after I first bought these polishes, I have finally been ruthless and chosen the best photos. Today I'm showing you two of the polishes, and I'll show you the other two tomorrow. The swatches show no base coat or top coat.
First up is Layla Mercury Twilight, a classic silver linear holographic polish. I don't have any other silver holographics to compare it to, but it looks pretty darn holographic to me. I found the formula to be a little lumpy, which I've heard can be a problem with some linear holos, but I then shook it well and this got rid of them. It was also a little sheer; I used three coats.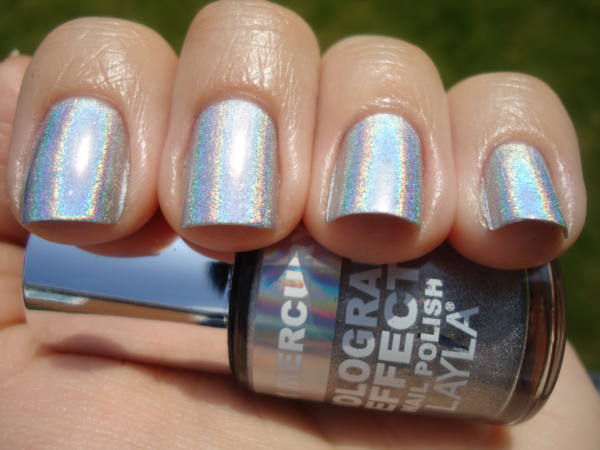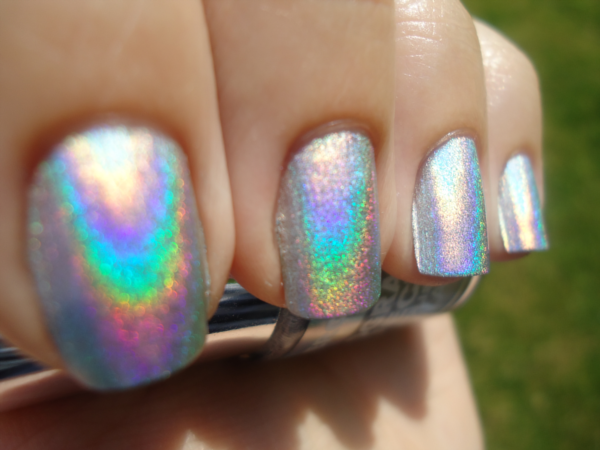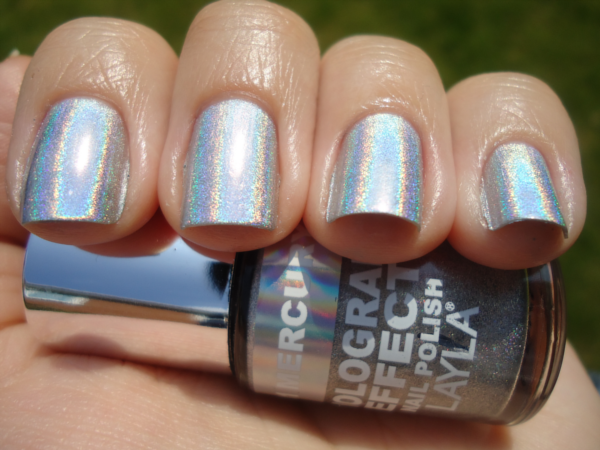 Layla Flash Black is, as the name suggests, a black linear holographic. It was more opaque than Mercury Twilight and I only needed two coats. I think I like it more than MT - I'm a huge fan of unusual black polishes. It also wasn't lumpy!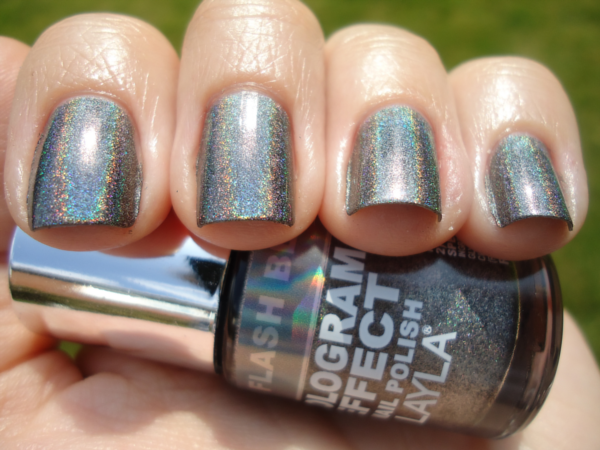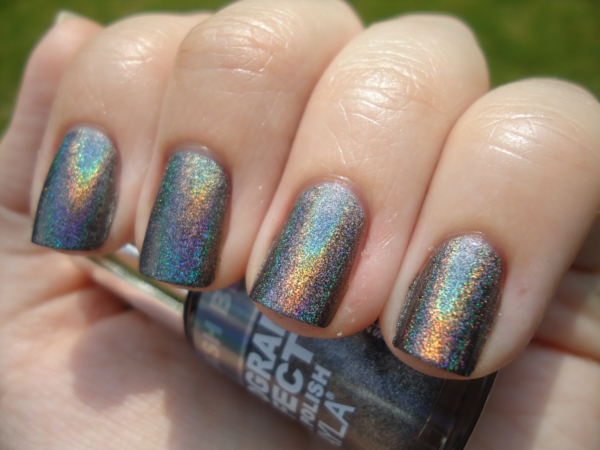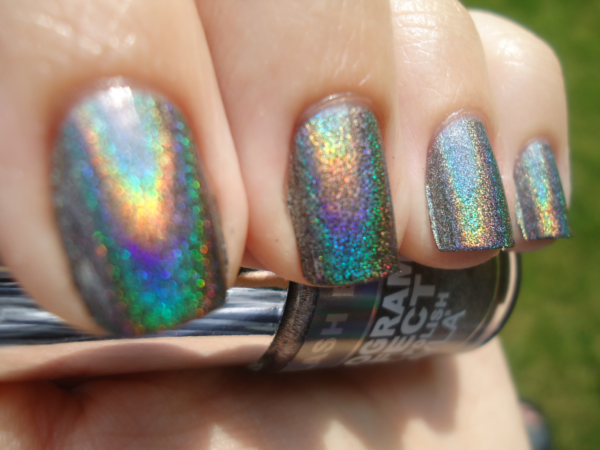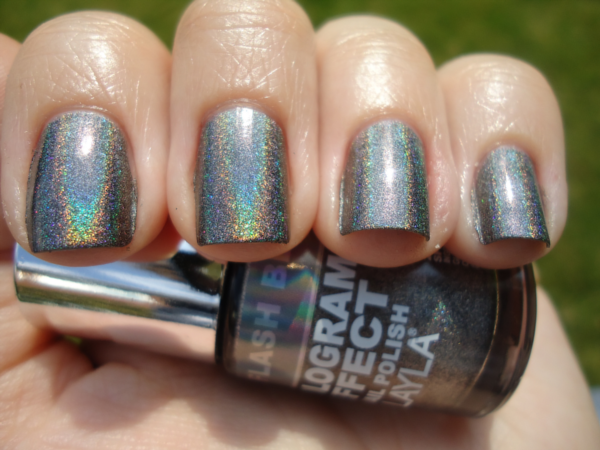 I got these polishes from Simply Occasions, the UK supplier of Layla polishes, for £11.25 each. They were dispatched very quickly and came with a free Layla nail buffer, which I used to prep my nails before painting them. Even having done this, I found that I still had to be careful when painting each coat not to press too hard or it would create bald spots. Still, I think such gorgeous nail polishes are worth a bit of hassle!
Do you have any of the Layla holographic polishes? What do you think of them?