A couple of weeks ago the historic house I intern at had a 1930s/40s-inspired weekend, so I decided to paint my nails to celebrate. I settled on a half-moon manicure, which were very popular in those days because painting the whole of your nail was seen as a bit tarty. Nowadays I think half-moon manicures are considered kind of edgy, so things have definitely changed a bit!
I began by painting my nails with a coat of OPI Don't Touch My Tutu!, a white jelly. The half moon on my nails is visible on some nails and not others (is anyone else the same?), so I thought it would be best to start with a blank slate. Once DTMT was completely dry I used some hole reinforcers to mark off the half moon and then painted on two coats of Revlon Vixen.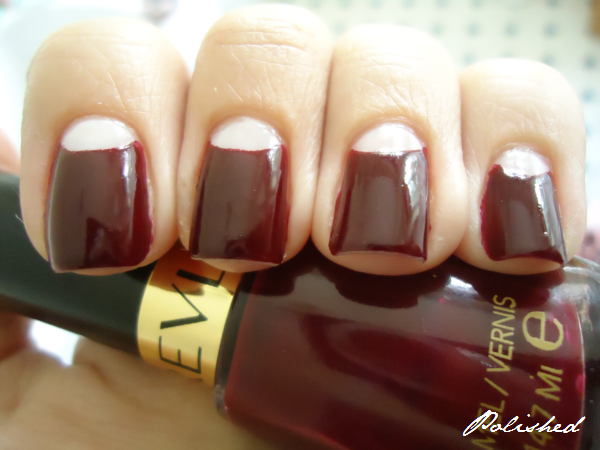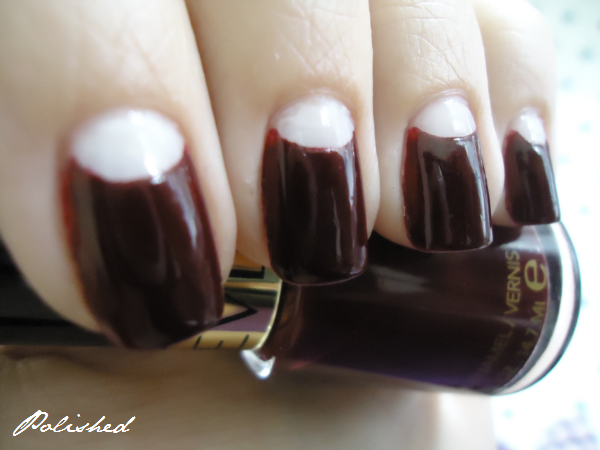 Hmmm... Revlon Vixen. Where do I start? It sucks. I don't have many dark reds and I thought it would be appropriate because Revlon was actually around in the 40s, but I didn't realise it was so sheer. It's not a jelly - more of a creme-jelly hybrid. After two coats it was still kind of patchy, but I couldn't be bothered with a third. It also bubbled horrendously (which fortunately you can't really see in my photos).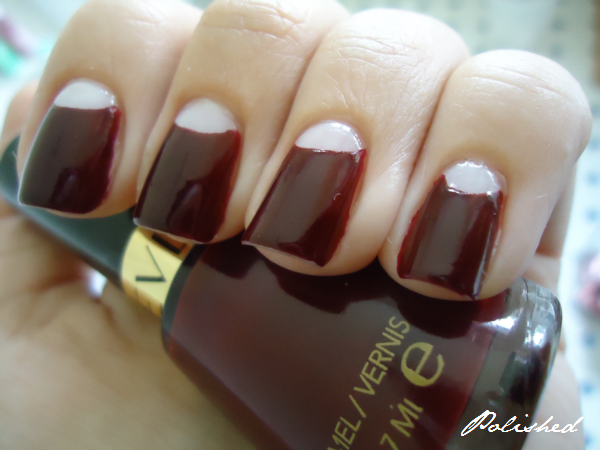 I only wore this manicure for the vintage weekend, because although I loved how it looked from a distance, the bubbles drove me nuts. :(