Hi! I have two a-england swatches for you today. I've had these nail polishes for ages and they're among my favourites of my entire collection, so I decided it was high time I showed them. You will have seen these swatched many times before...but now it's my turn. XD
Lady of the Lake is a blue-toned purple polish with the most amazing scattered holographic shimmer. In the shade it looks like normal shimmer, but in the sunlight it shows its true colours. One of the (many) things I like about a-england polishes is the formula; they all apply perfectly. LotL is very pigmented and was almost opaque in one coat, although I used two for the photos below. All but the last photo were taken in the sun.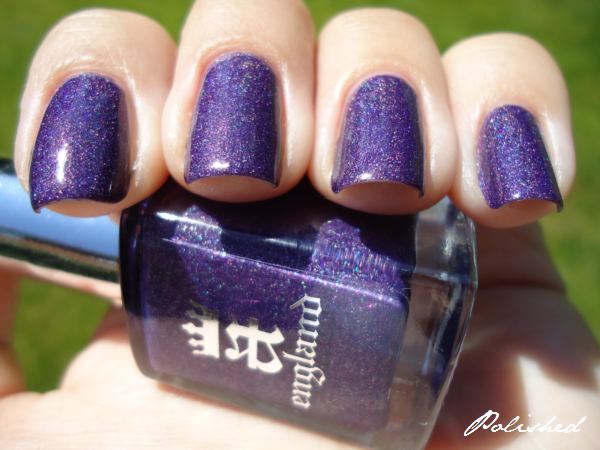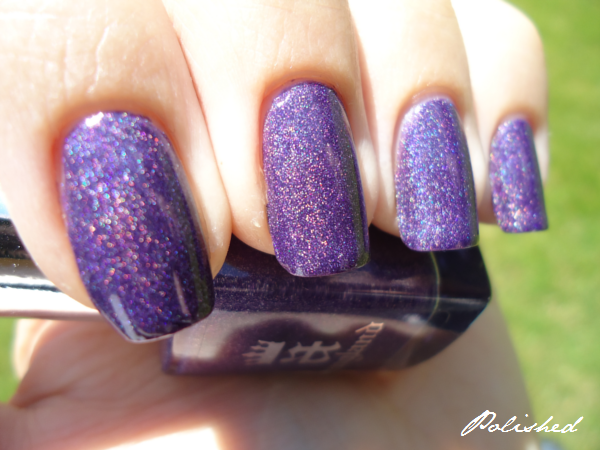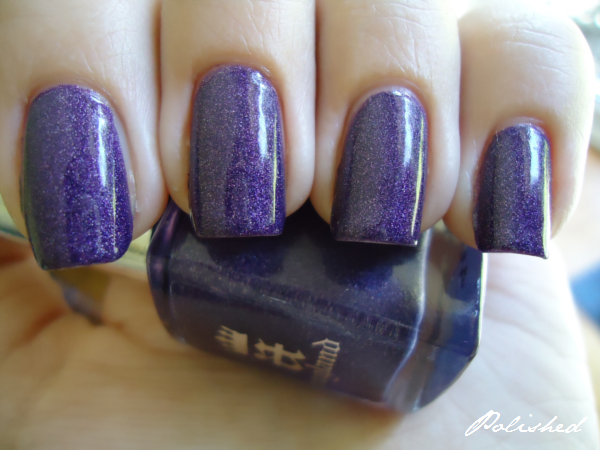 Tristam has the same scattered holographic shimmer as Lady of the Lake, but its base colour is a navy blue. It is just as stunning as LotL. I actually wore this one when I went on holiday to Greece last year, and after a week it still looked great. It had grown out a bit at the cuticle and there was some tip-wear, but no chips. How awesome is that?! Again, I used two coats plus top coat for the photos below.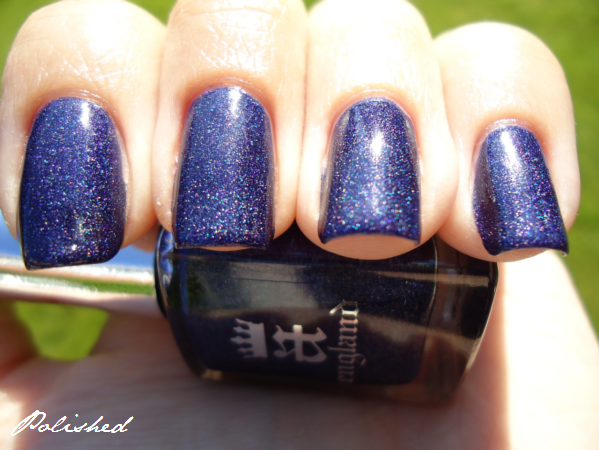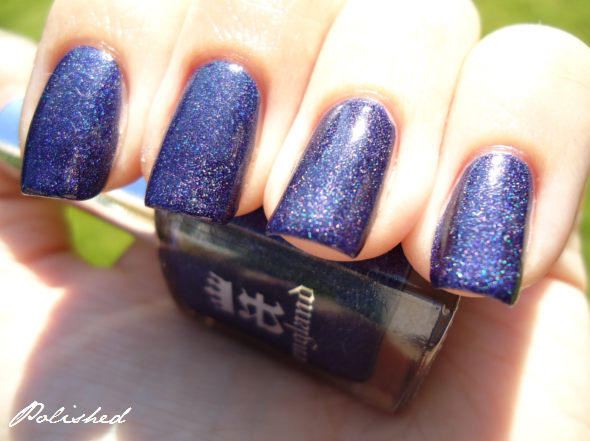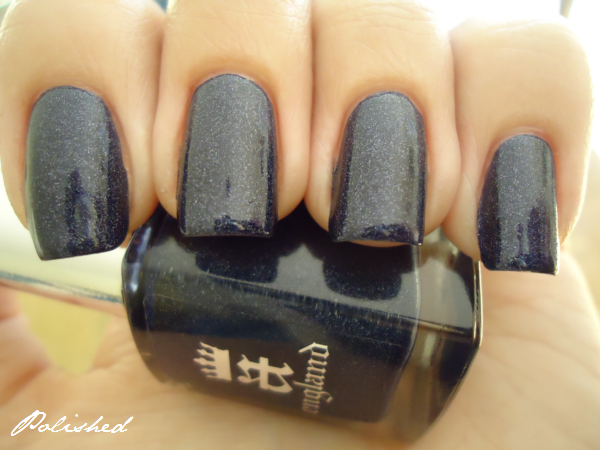 Do you have any a-england polishes? If not - why not?!