Another day, another neon nail polish...
My brother and I share a car (our mum's old one) but he's gone to Australia for six months, which means I have it all to myself - hurrah! I decided to give the inside a proper clean today, which took an HOUR. In the process I found - none of which was mine - eight water bottles, two cassette to mp3 player converters, an EpiPen that expired nine years ago (neither of us could even drive then!), two sunglasses cases, and an inflatable kangaroo. No joke.
Right. Back to nail polish. China Glaze Flip Flop Fantasy is something of a legend. It's a neon coral shade that, as far as I know, is completely unique. If you want to get your nails noticed it's the perfect polish, because it is LOUD. For the photos below I used three thin coats plus top coat because as with all neons, it dries to a matte finish. The first two are in the sun and the second two in the shade to show how the colour really pops.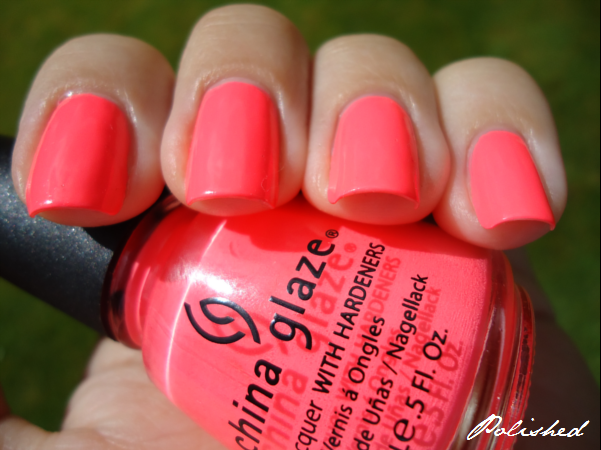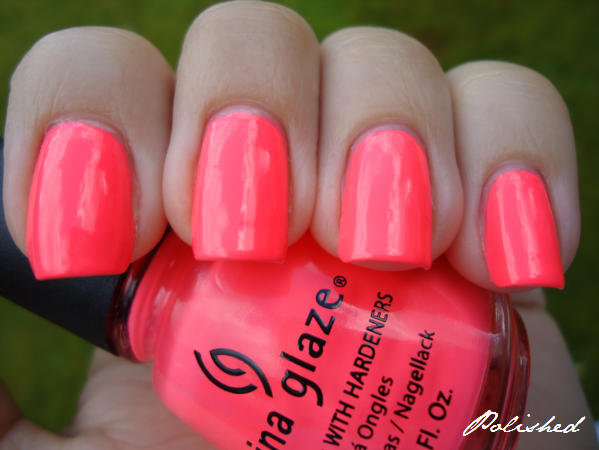 I'm also wearing this on my toes at the moment, but I'll spare you the photos because I think feet are creepy!