Happy Saturday (and bank holiday weekend to my fellow Brits)! I don't actually get a weekend because between my job and my internship I work seven days a week. It's pretty tiring! I was at my internship today and slipped over in the inner courtyard, which has very hard paving slabs. I'm okay, but I bruised my pride...and my arse. XD
So I've probably mentioned once...or twice...that I'm not a green nail polish lover. They just don't suit me - I don't have the right colouring for them. Still, every now and then I like to give greens a chance, so when I bought the Summer Mini Collection recently the first colour I put on was Essie Mojito Madness. It's a bright green creme that reminds me a lot of Barry M Spring Green. It has a nice formula and was opaque in two coats.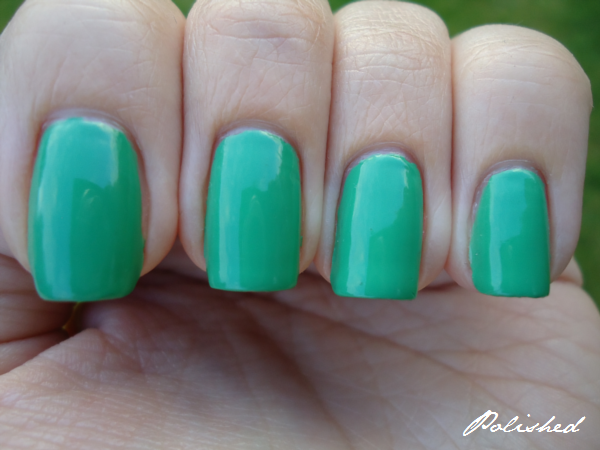 It's nice, isn't it? It doesn't look too bad on me here, but from a distance...eugh. Like I said, yellow-toned greens don't suit me at all. Oh well, I have a friend who is a green fiend, so it looks like she'll be getting a little present!
What do you think of Mojito Madness? Are there any colours that just don't suit you?