Here's a quick and easy manicure I did using a dotting tool. The base is two coats of China Glaze For Audrey, the white centres are done with OPI Alpine Snow, and the two petal colours are Nails Inc Little Miss Naughty (purple) and OPI Strawberry Margarita (pink).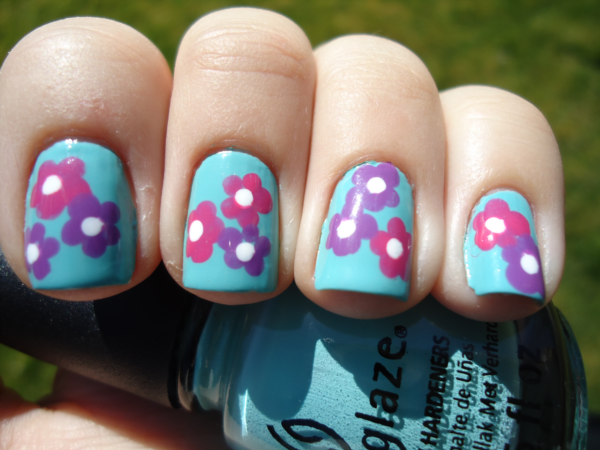 Again, my cuticles look rubbish. Sorry! I'm working on moisturising my hands more effectively, but now that the weather has turned a bit cooler again it should be easier. My skin just wasn't used to 20C or more in March!
And as a bonus, here's a photo of some actual spring flowers - the magnolia that overhangs my garden fence.