I'm ashamed to admit that I have had Nails Inc Belgrave Square in my collection for about two years, and this is the first time I've worn it. I think it was a freebie when I bought a certain amount of things off their website, because I wouldn't have chosen this colour myself. So it languished in its storage box, unloved, until I was looking for something bright and cheerful the other day and thought, 'Hmmm...'
In the bottle, Belgrave Square is a bright pink shimmer. On the nails, it is so much more. The big surprise is...it's a jelly! Nails Inc are really known for their creme shades (although their glitters are amazing too) so I was pleasantly surprised to find this polish is different. It reminds me of strawberry sorbet. It's so cute and squishy-looking.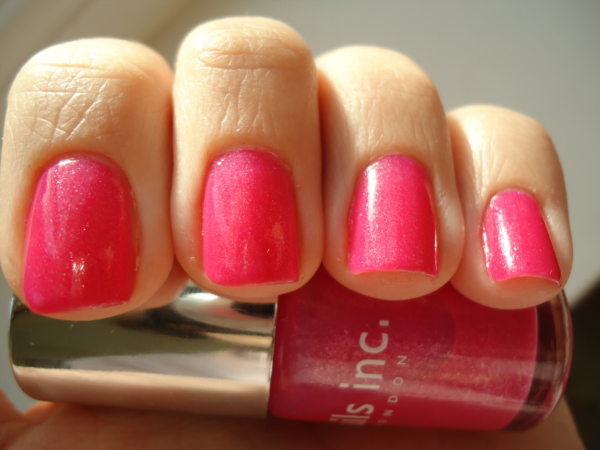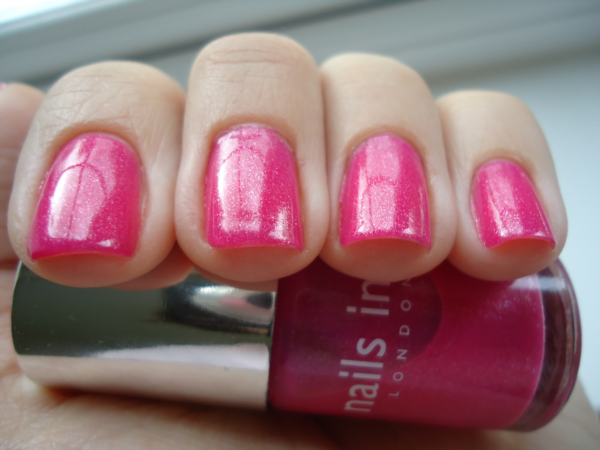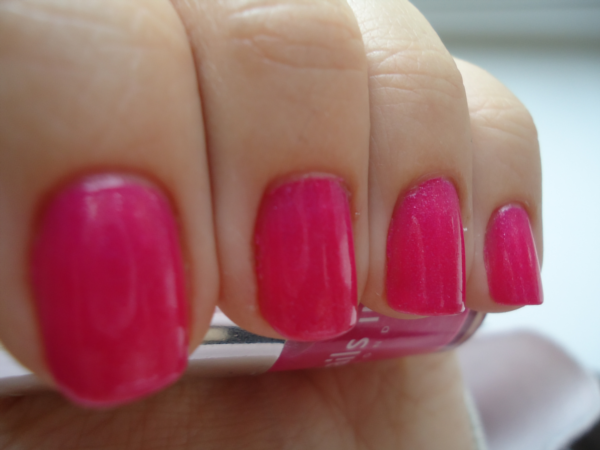 I used three coats, which made it more or less opaque. As with most Nails Inc polishes, the formula was superlative. I actually ended up wearing this for several days, I liked it so much.