If you've been reading my blog for a while, you will know by now how much I love purple polishes. Illamasqua Jo'mina has been on my wishlist for quite some time, and I am happy to say that it is no longer a
wish
but a
reality
!
Jo'mina is a vivid light purple. I wouldn't call it lilac because it's too bright. I've heard it's very difficult to photograph the colour accurately, and it's true! I almost wanted to cry with frustration when I was taking photos of it because it just looked too blue. Happily, when I looked at the photos on my laptop they weren't too bad, but just imagine this colour as a thousand times more bright and in-your-face in real life, okay?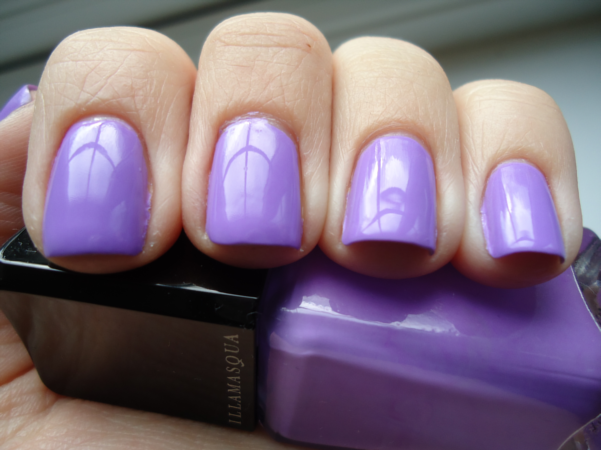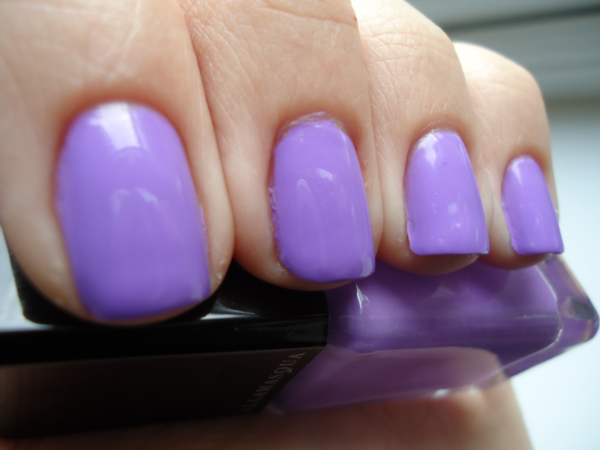 Pretty gorgeous, isn't it? I wore it like this for a couple of days before realising that the only thing that could possibly top it on its own...was with Max Factor Fantasy Fire on top. I've shown you Fantasy Fire before here, and unless you've been living under a rock you've probably heard of it. It's a sheer purple polish with a red/gold/green multichrome shimmer. I like it with Barry M Indigo as a base - but I love it with Illamasqua Jo'mina. The brightness of Jo'mina still shines through but doesn't overpower the shimmery loveliness. I used two coats (eh, I have four bottles, I don't need to be stingy!) over Jo'mina. Take a look: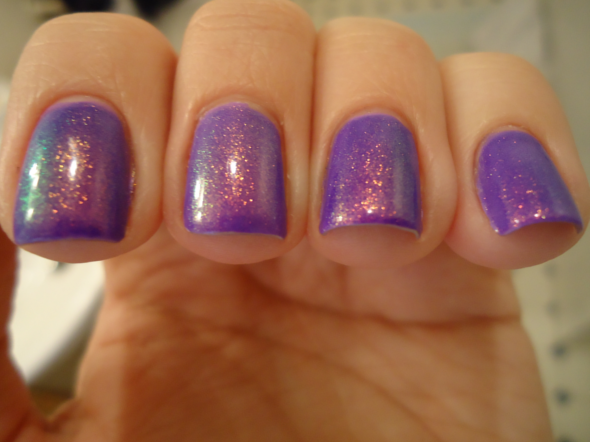 And a bonus photo of it blurry so you can see how sparkly it is: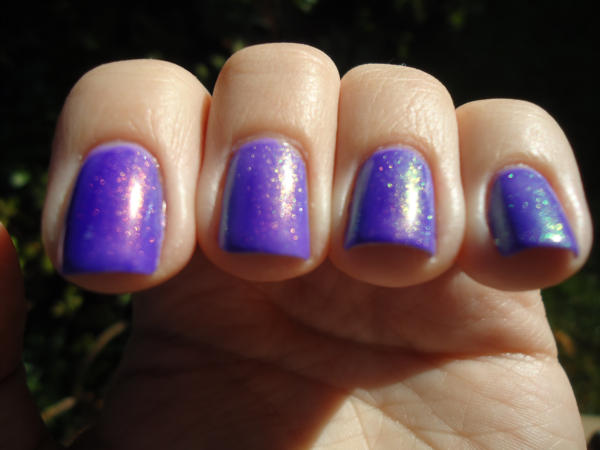 What do you think of this combination? Do you have a favourite polish to layer Fantasy Fire or other dupes over?