Given how much rain there's been here recently, I couldn't
not
try out a polish called Rain Fall! This is actually an Andrea Fulerton Trio - it's comprised of two polishes that you can wear alone or layer together to create a third colour. Rain Fall consists of a bright metallic blue polish and a darker blue one with green/blue flakies. I forgot to photograph the former before layering the latter over it (oops!), so here they are together: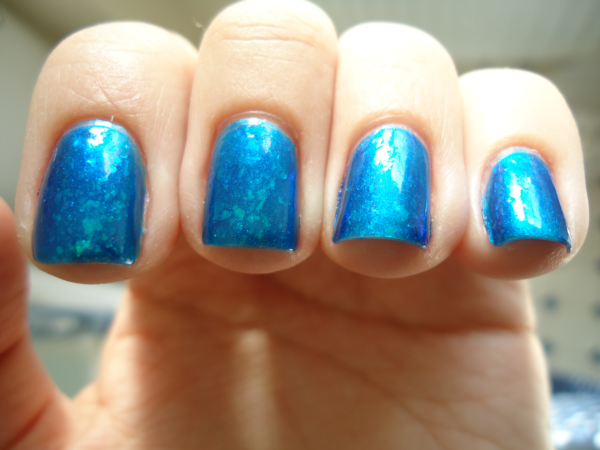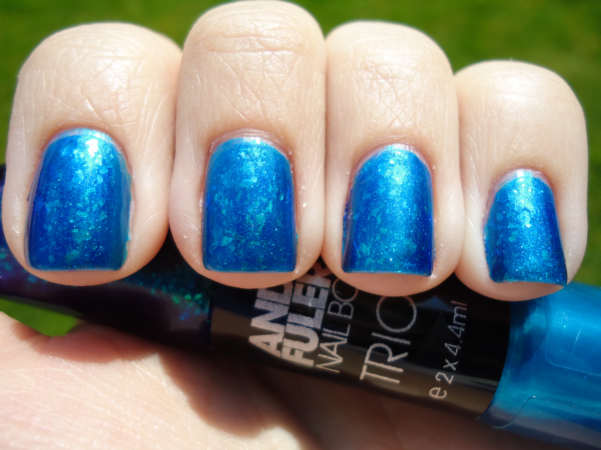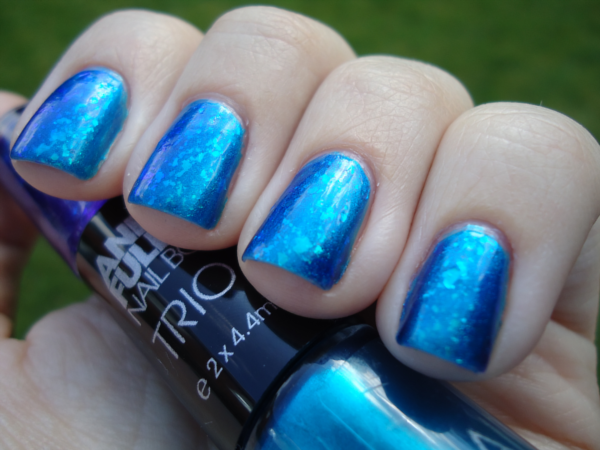 Ironically, the sun emerged just as I was photographing it. Thank you, Mother Nature!
The formula was unremarkable. I used one coat of the metallic blue and one coat of the flakie polish, which gave full coverage. I really like this combination - it reminds me less of rain than it does a tropical ocean. Which gave me an idea...
I bought some Big Ruby nail tattoos ages ago and keep forgetting to use them. One of the designs I got was sea creatures, so I dug them out and used a different picture for each nail. I think they turned out pretty well: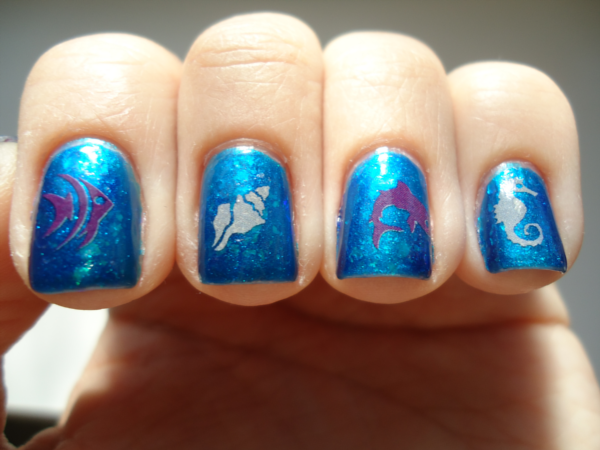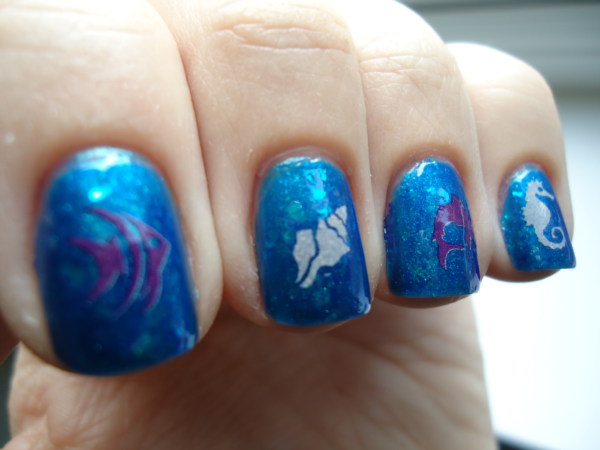 At the risk of giving anyone else an earworm, I now have 'Under the Sea' from
The Little Mermaid
stuck in my head...