Yup, you read that right... I decided to try my hand at water marbling the other day. I wouldn't call it an unqualified success, but at least it actually worked (which is more than I was expecting)!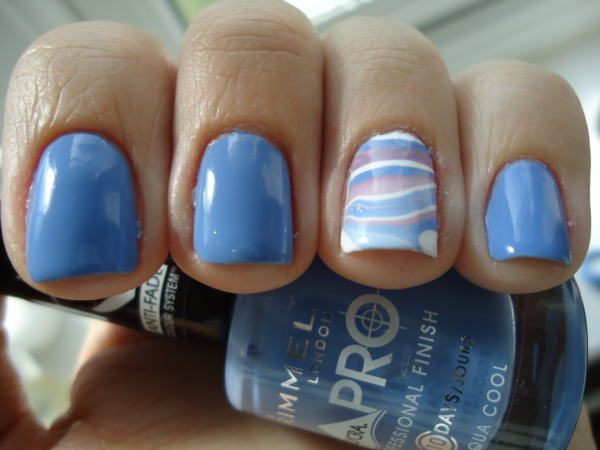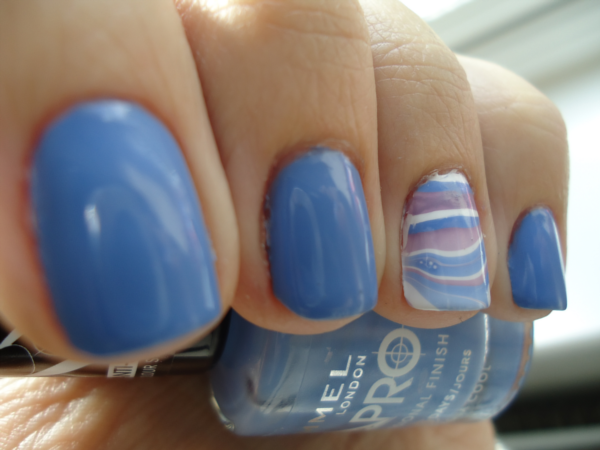 Products:
Blue -
Rimmel London Aqua Cool
Lilac -
OPI Done Out in Deco
White - OPI Alpine Snow
The pattern isn't very exciting and it bubbled a little, but oh well. Hopefully once I've done it a few more times I'll be able to iron out any kinks. I only did it as an accent on my thumb and ring finger because it was quicker/easier. I used a cutepolish tutorial on YouTube, which I found very helpful.
The water marble actually worked best on the thumb of my right hand: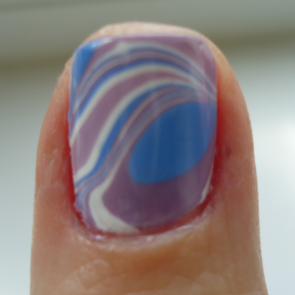 Now that I've lost my water marbling virginity and it wasn't as much of a faff as I expected, I'm keen to try other patterns/colours. So watch this space...