Hello! I have a couple of a-england swatches to show you today from The Mythicals. I've had these for about a year and I wear them quite frequently, but I don't think I've swatched them on here before.
Avalon is probably my favourite purple polish ever. It's blue-toned and glowy and glorious. It has fantastic pigmentation and is opaque in two effortless coats. (Unfortunately it began to rain as I was taking these photos; the blobs on a couple of nails are raindrops!)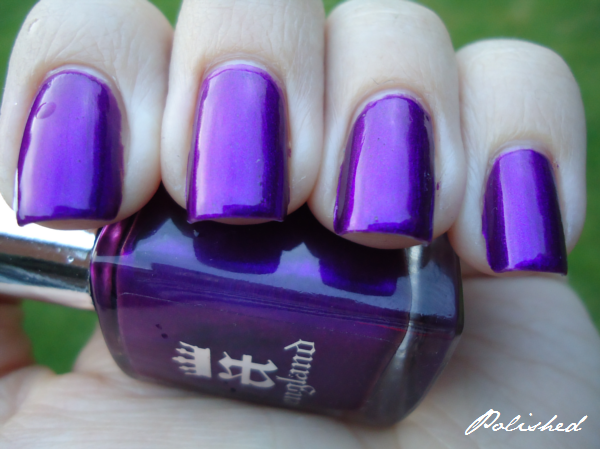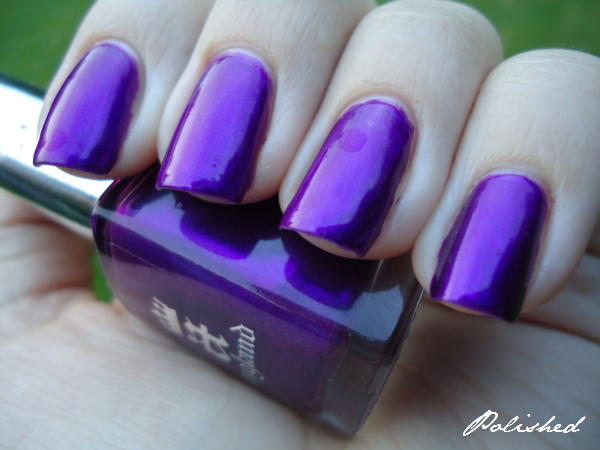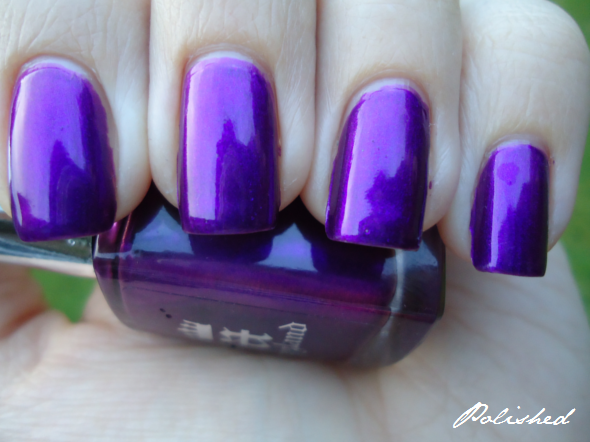 Perceval is along the same lines as Avalon in that it's rich and glowy, but it's a vivid red rather than purple. As I've said before I don't wear red polishes that often, but I'll make an exception for this beauty. Again, this is two coats.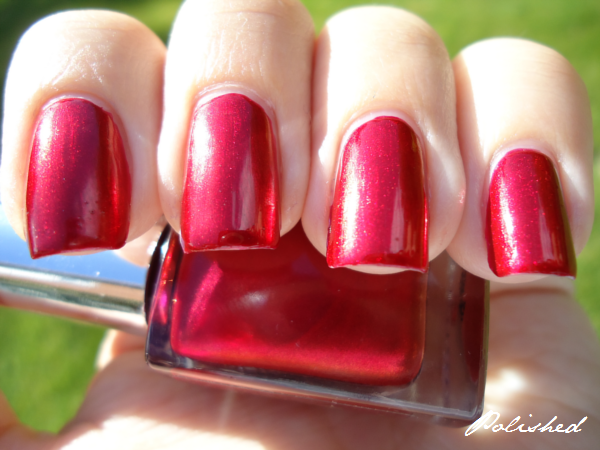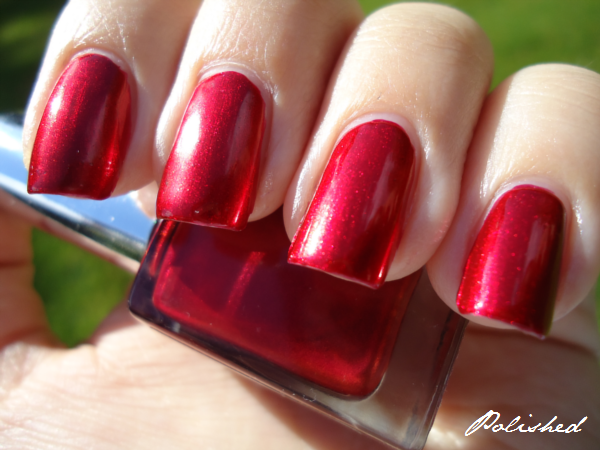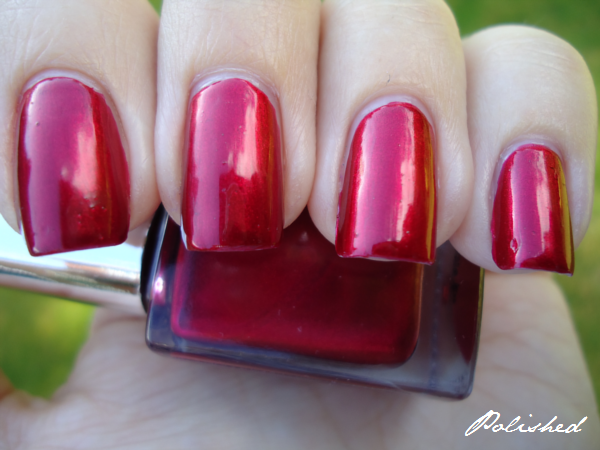 You can see swatches of two other Mythicals colours here.