Evening! Did you have a good Christmas? I had a very relaxing day with my family which was nice. My birthday is in two days so I'm looking forward to that now. :)
Today I'm showing you three of the four KIKO Holographic colours that came out a while ago. I got these in London in October but only got round to wearing them quite recently. Shame on me! A general thing I want to mention about these is that the formula is better than I'm used to with holographics - I used a normal base coat underneath without any problems. They all dried to a slightly matte finish so I risked using top coat on them, and I think rather than dulling the holographic effect, it enhanced it. o.0
First up is KIKO 400/Steel Grey, a grey/black shade that was opaque in two coats. This was the most holographic of the three. I decided to test the wear on this so the photos were taken after three days; there is tipwear but it's not horrendous (unlike some holographic polishes that chip after a couple of hours!). I think being able to use a top coat with these is a great advantage.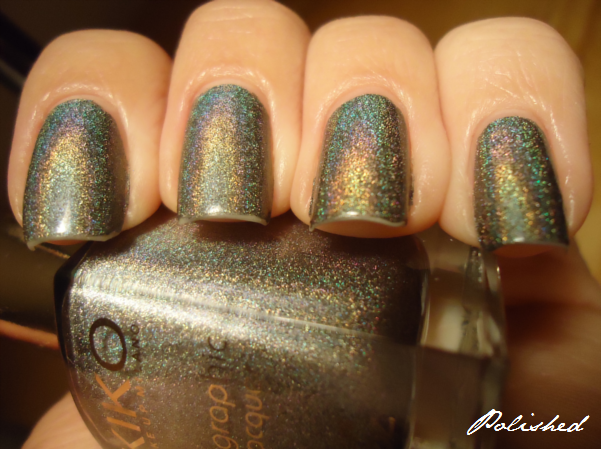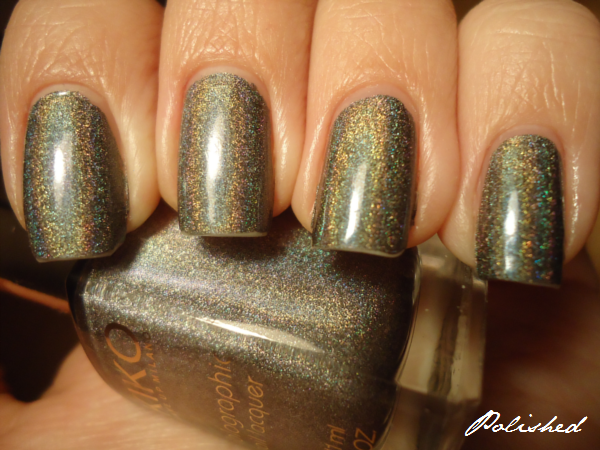 Second is KIKO 401/Peacock Green - don't be fooled by the name, it's actually a very pretty blue-with-a-splash-of-turquoise colour. I used three coats for full coverage. There is a bonus photo of what it looks like in daylight because I was actually around during the day when I wore this one (gasp!).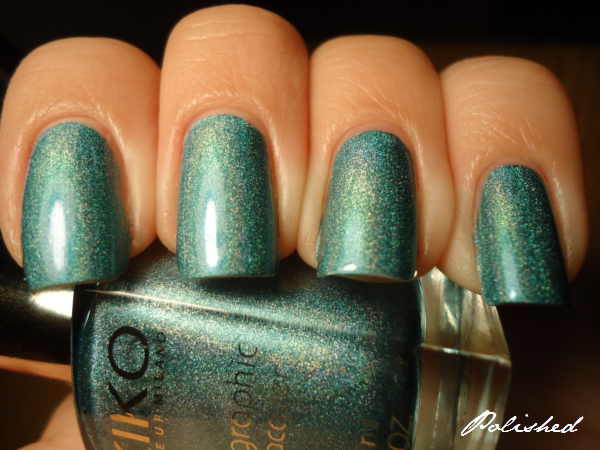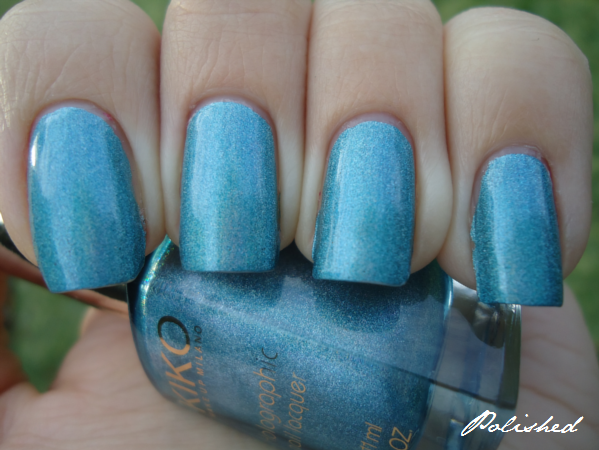 Last but not least is KIKO 402/Jewel Pink. The name of this confused me because I thought it was red! I did some Googling and apparently it is pink...but I swear it still looks red to me. Hmmm. Anyway, this was the least holographic of the three and was opaque in two coats.