Evening! I have my final Christmas design for you today. I wore this to my work's Christmas lunch last week because it matched my jumper, which is this cute one from ASOS (that is obviously not me wearing it. I only wish I was that slim):
Before painting the design on my nails I did some Googling to see how other people had done penguin manicures. To be honest I wasn't overly impressed with most of them, so in the end I blagged it and just tried to loosely copy my jumper. And here's the result: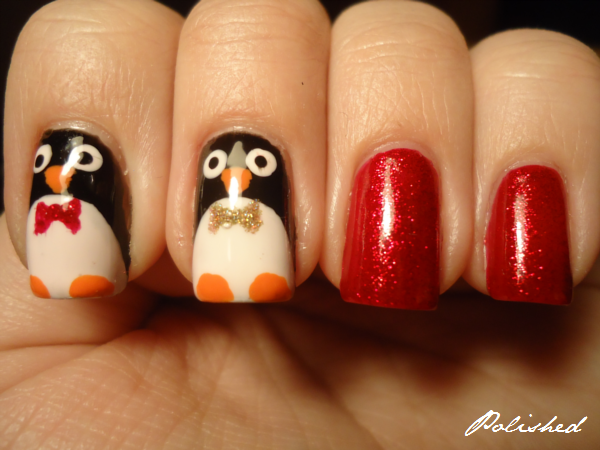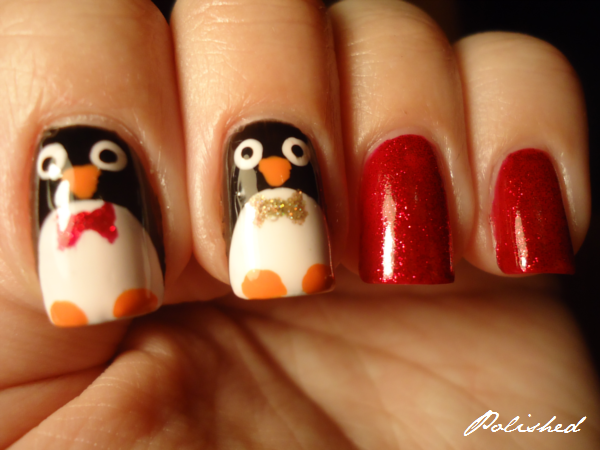 The black and white are Barry M polishes, the beak and feet are Topshop Louder, the gold bow tie is China Glaze Angel Wings, and the red bow tie plus red nails are China Glaze Ruby Pumps.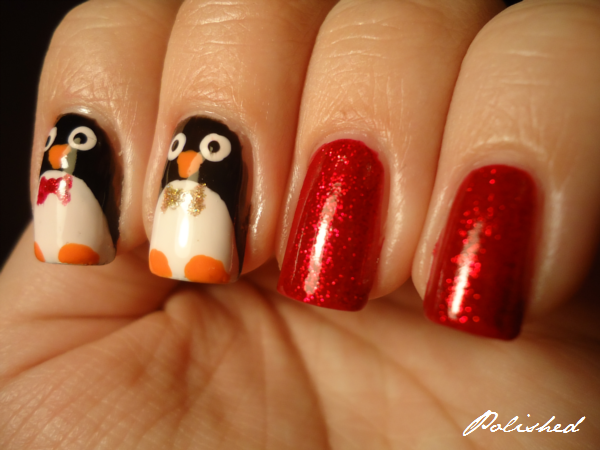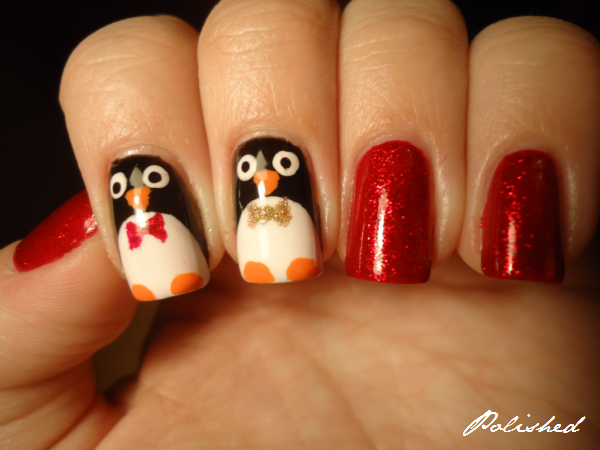 Aren't the penguins super cute?! I absolutely love how this turned out, and I received so many compliments from co-workers at our lunch. Yay for penguins!
This will probably be my last post before Christmas. I'm having a quiet one at home with my family and hamster Claude, what about you? So yeah... Merry Christmas!