Good afternoon! I have a couple of Nails Inc swatches for you today.
The first is one of their classics, and a colour I think every nail polish addict should have in their collection: Nails Inc Victoria. It's a dark, vampy red jelly. In terms of colour it's quite similar to Revlon Vixen, maybe a tad darker, but with a much better formula (no bubbling!). I could probably have got away with two coats but I did three just in case.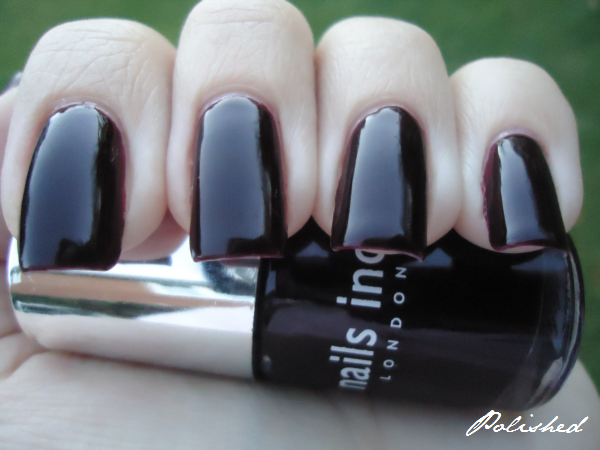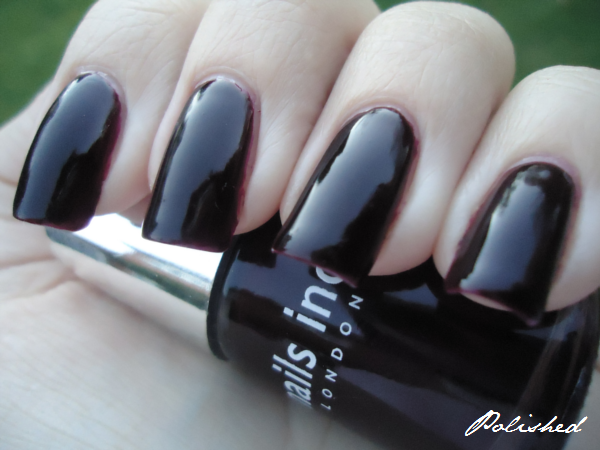 The other is Nails Inc Foubert's Place. I used this as a base for OPI The Man With the Golden Gun, and it looked pretty great. On the website it's described as a grey khaki shade, which is a pretty bang-on description. It has a smooth, easy formula and was opaque in two coats.