Hello, today I'm showing you a couple of Color Club polishes from their Spring 2011 collection. Except in sets of 7 from TK Maxx, Color Club isn't widely available here - I got these two recently on Amazon.
First up is Alter Ego, the namesake of the collection. It's a grey and purple polish with a gold/silver glass fleck shimmer that was opaque in two coats. As purple and silver is one of my favourite colour combinations, this is pretty much my perfect polish.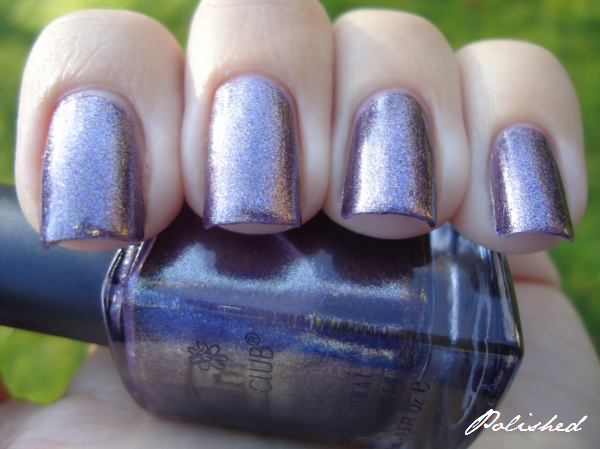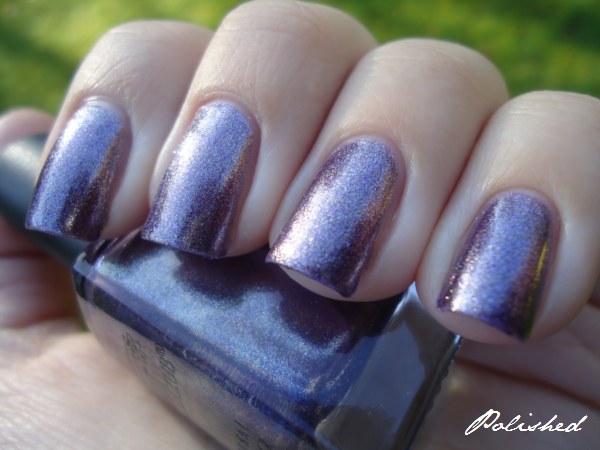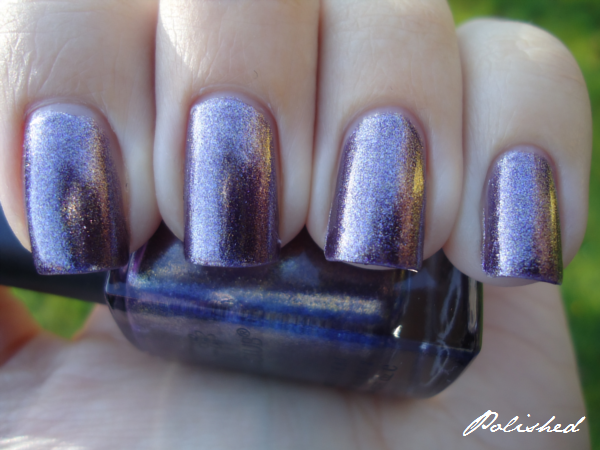 Second is Ulterior Motive. I had to use artificial light for these as there was no sun the entire three days I wore this. Boo. (I took the photos on day three so I'm afraid there is some tipwear.) It's a fuchsia pink with blue and purple micro glitter. It was a tad sheer and I needed three coats.