Hello! I have a very special nail polish to show you today. OPI The Man With the Golden Gun is the only other polish I bought from the Skyfall Collection (you can see Goldeneye
here
and On Her Majesty's Secret Service
here
). I initially passed on buying it because of its
completely insane
price tag of £30, but guess what? I caved. I know, I'm weak.
The reason The Man With the Golden Gun is so special, and so exorbitantly priced, is because it's a gold leaf top coat. I was so excited when it arrived in the post that I put it straight over what I was already wearing, which was Nails Inc Foubert's Place, a grey/green shade: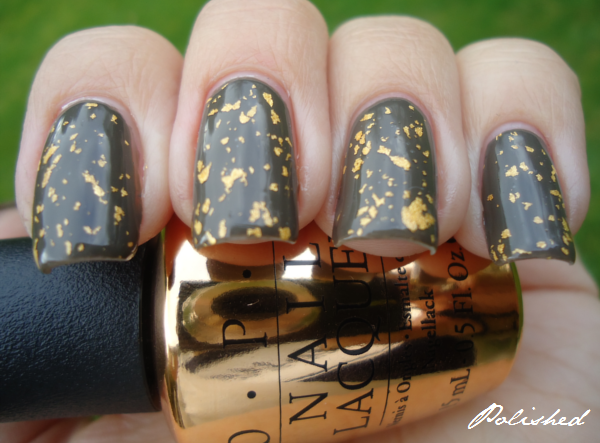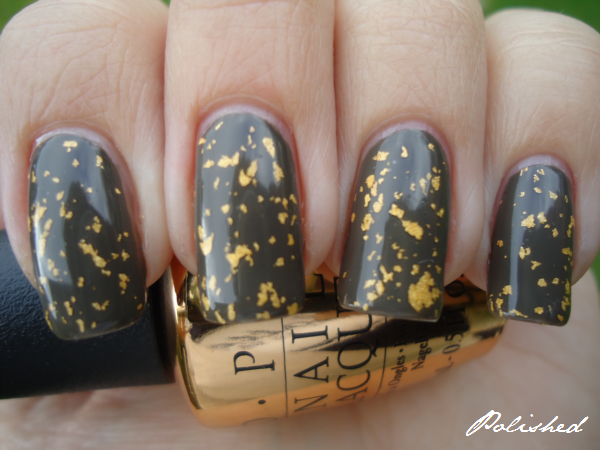 This is one coat plus a bit dabbed on where I felt it needed it. The clear base colour was a bit watery and didn't really have enough gold leaf flakes in it, but with a little effort I think it looks great. I tried it over a different colour and I think I like this combination even more. This is one coat over Nubar Boyfriend Jeans: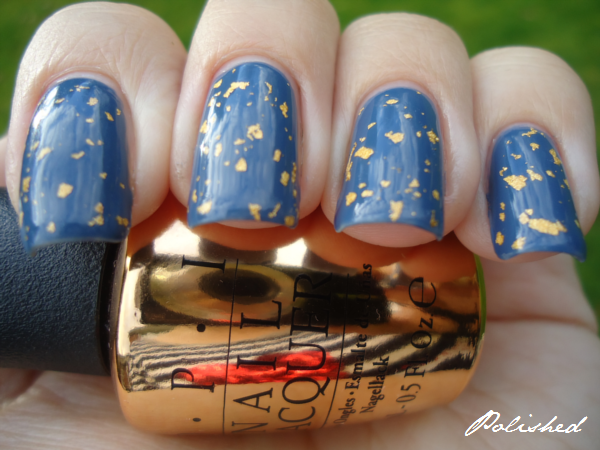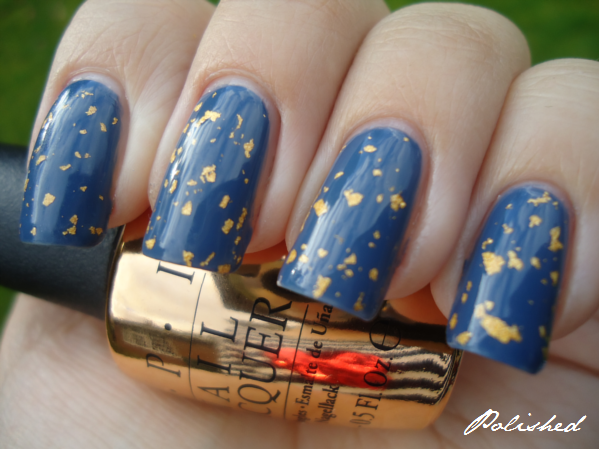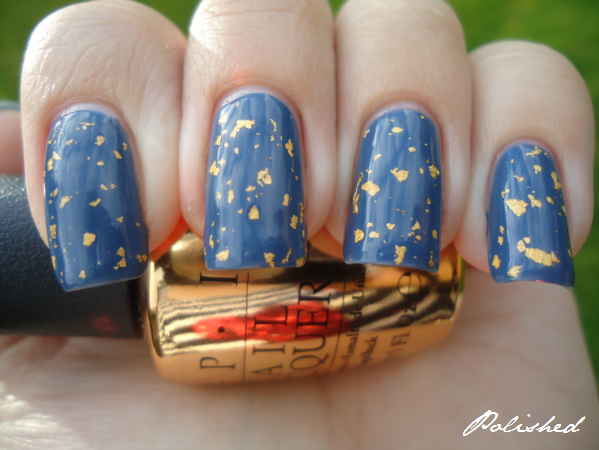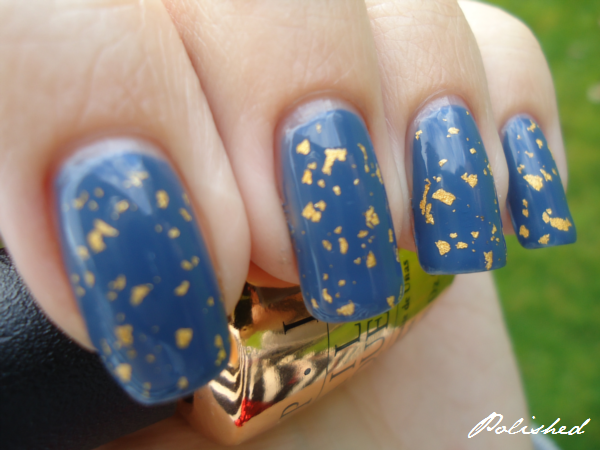 Do you think the price of this polish is justifiable? What's the most you've ever spent on a single nail polish?