Hi guys! Today I'm showing you my Halloween nails. I meant to post this yesterday but I was ridiculously tired and fell asleep really early! Oh well. Instead of doing more nail art for Halloween itself, I wore a polish to match my costume. I dressed as
Clio, the Muse of History
, because I am a nerd and history and Greek mythology really interest me. I wore a white Grecian dress and everything else was gold - lips, eyes, nails, jewellery, etc. I think I looked pretty good, if I do say so myself!
The exact nail polish I wore was OPI Goldeneye from the recent Skyfall collection. I absolutely love this polish - definitely one of my favourites of the year. It's a stunning yellow gold colour that seems to be comprised of tiny gold flakes. The first coat was very sheer and I could feel my heart sinking, but by the third coat it was opaque and I was smitten.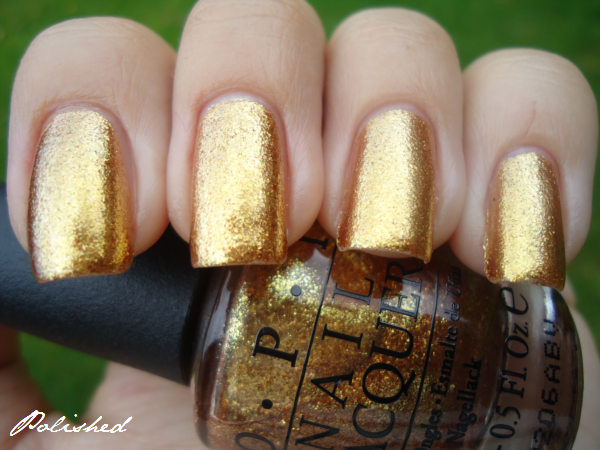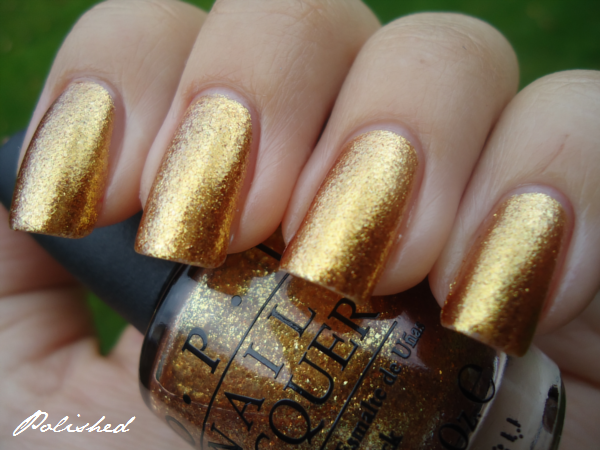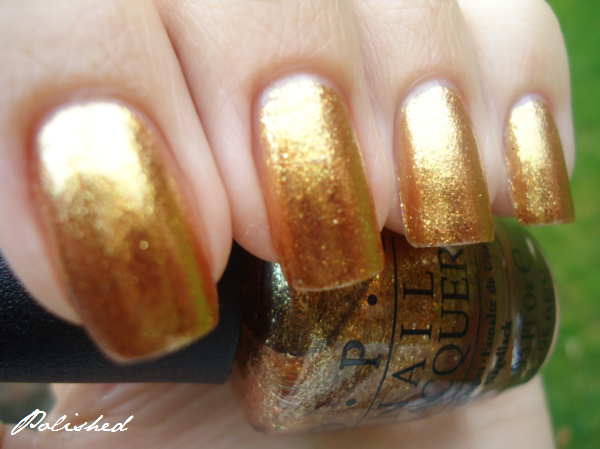 I love it so much that I've worn it for four days and will probably wear it even longer. I honestly can't remember the last time I wore the same nail polish for that long!
My Halloween night was brilliant. Three of my best friends came round and we decorated the Halloween-shaped sugar cookies I'd made (you are never too old to do things like this). We then ate too much food and played on Just Dance 4. I even had some trick-or-treaters, which was fun because they were all under the age of about eight and accompanied by their parents. They looked so cute in their costumes! Here are a couple of photos from the night: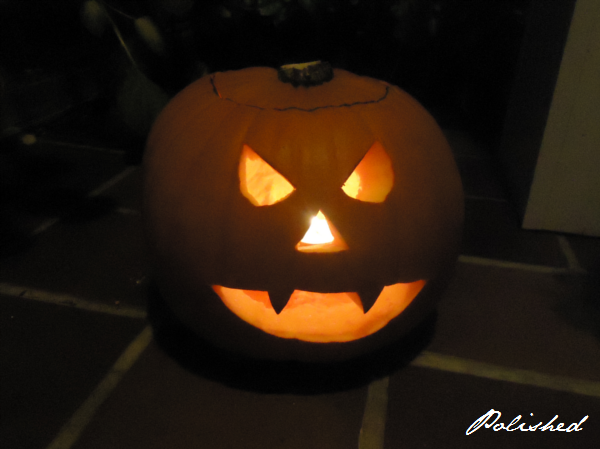 My vampire pumpkin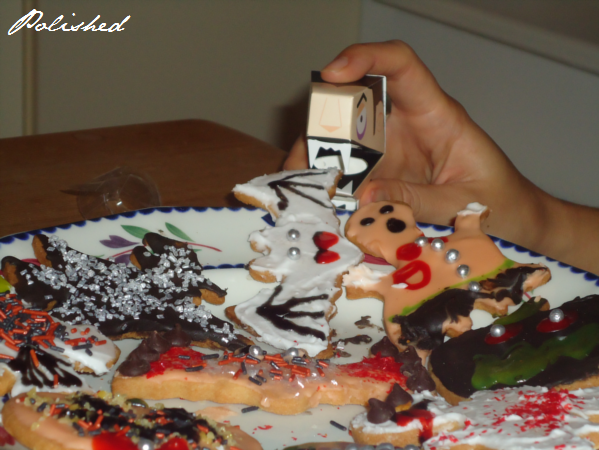 I bought some fingerpuppets which we constructed. This is my friend Becca's Dracula puppet trying to eat her cookies!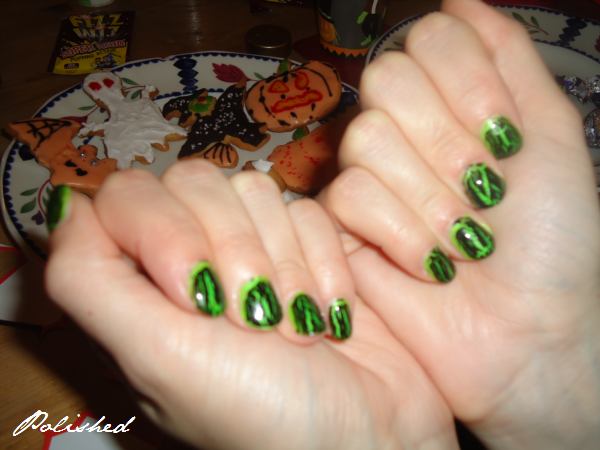 The (blurry!) Halloween design I did for my friend Hayley. Two coats of China Glaze I'm With the Lifeguard, one of a random glow-in-the-dark polish and one of Nails Inc Camden crackle - it's meant to look like radioactive waste or something
What did you do for Halloween this year? Is it something you get really into or are you not fussed?